Ever Changing, Ever Moving
hosted by Garrison Keillor
From The Ravinia Festial Pavilion | Highland Park, IL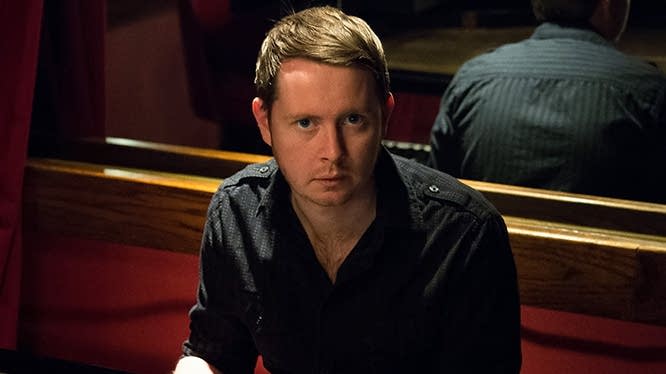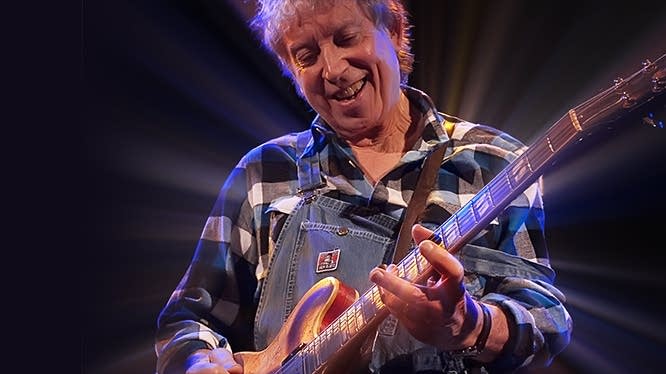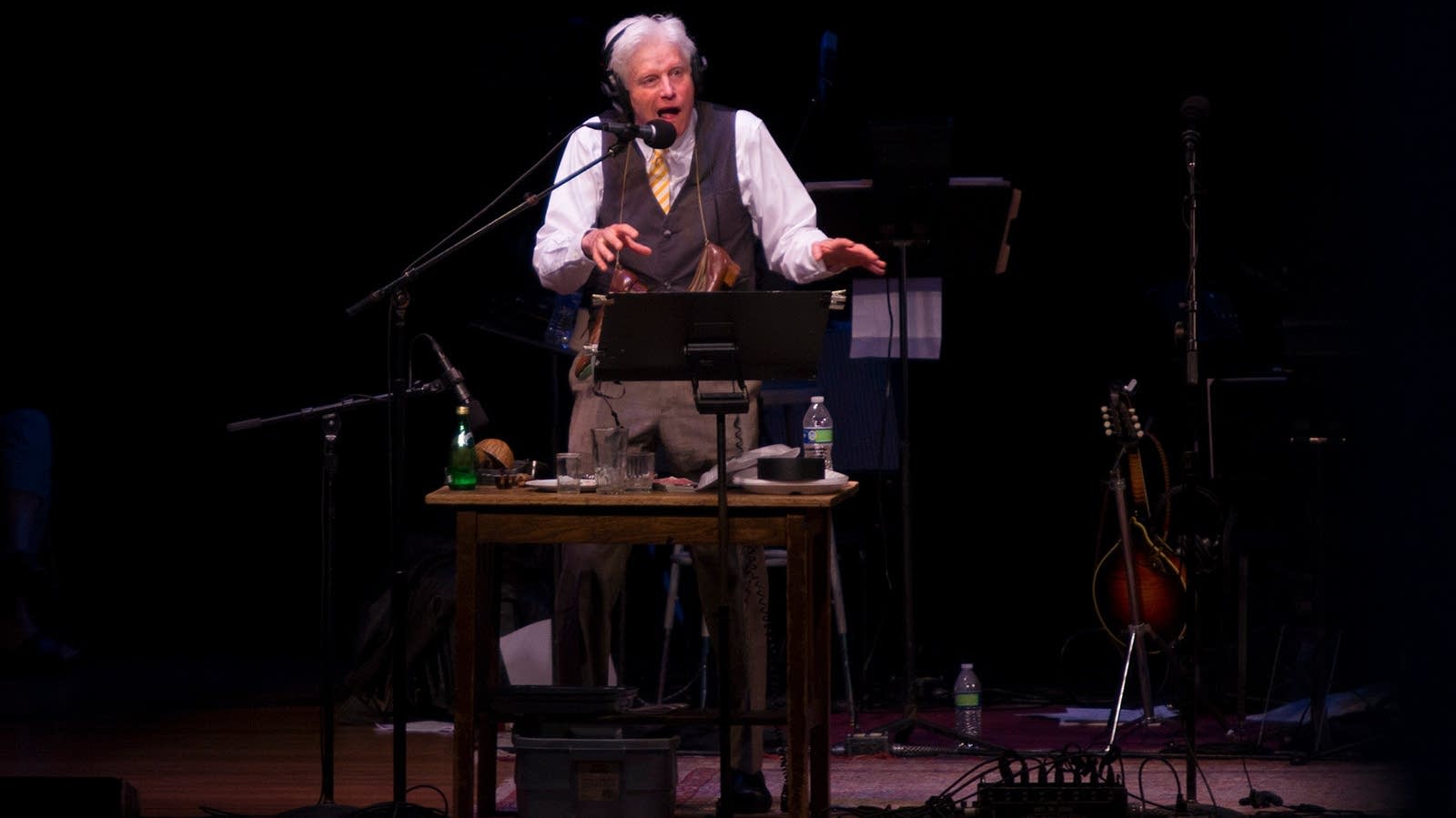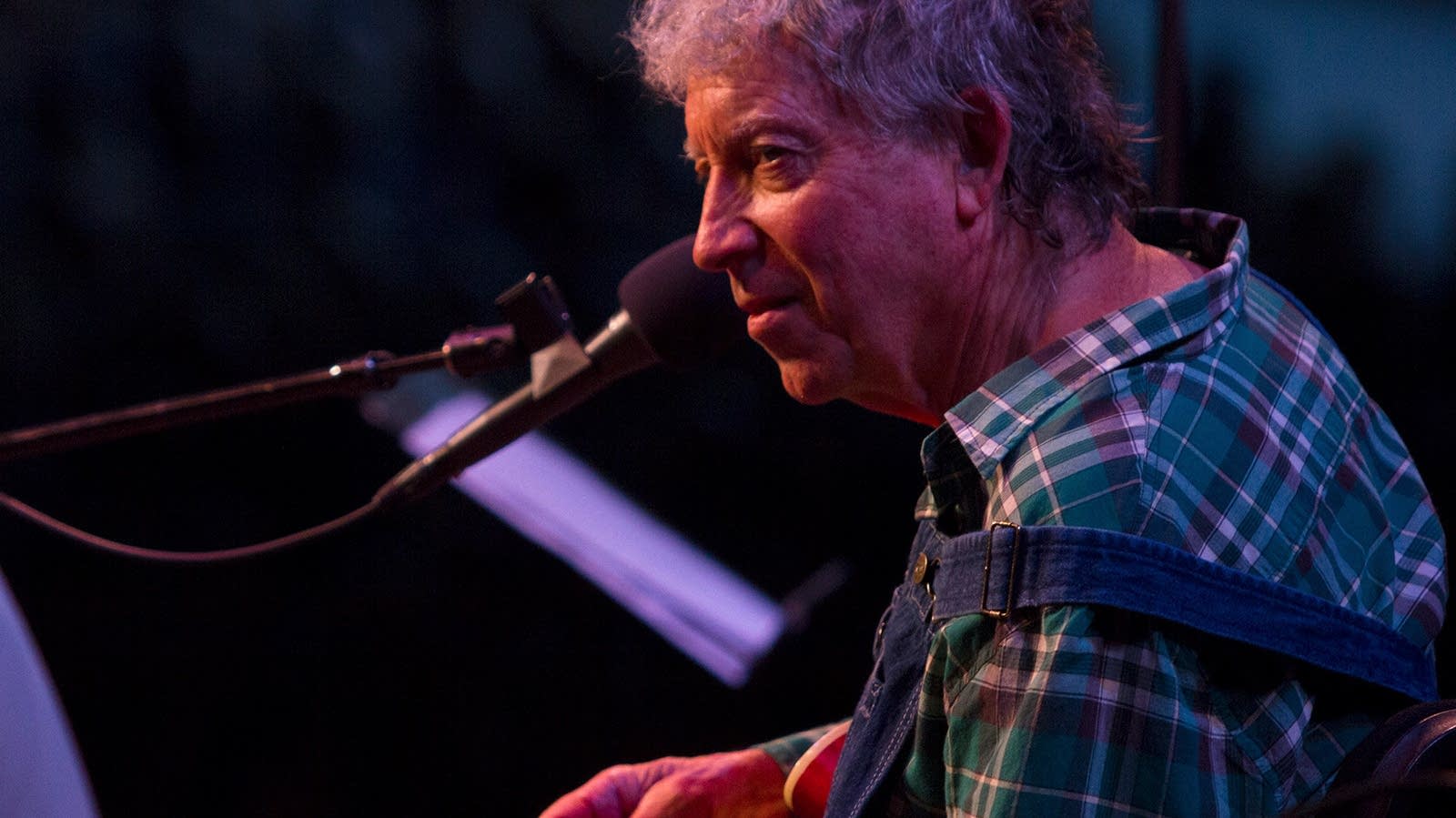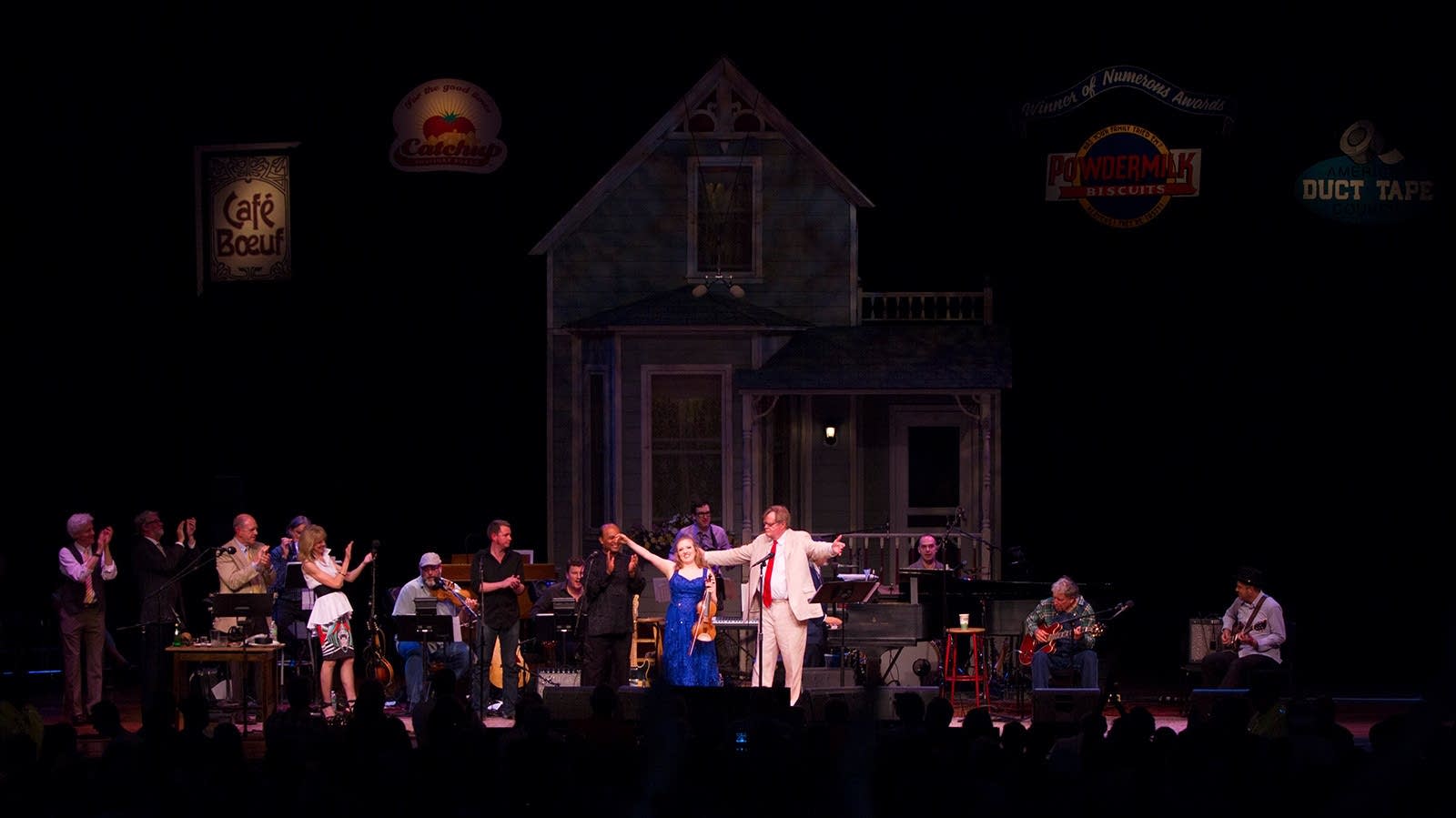 This week's live broadcast comes to you from the
Ravinia Festival
in Highland Park, Illinois, where you'll find some of the most wonderfully elaborate picnic spreads east of the Mississippi. Singer
John Fullbright
heads north from Oklahoma with his finely crafted songs of simple pleasures and resilience in the face of hard times. Guitarist
Elvin Bishop
returns to deliver a Windy City tempest of electric blues along with picker
Bob Welsh
. And violinist
Rachel Barton Pine
joins us to represent Ravinia's distinguished classical side. Plus: a few scripts and summer scenes featuring our Royal Academy of Radio Acting (
Tim Russell, Sue Scott
, and
Fred Newman
), and
Howard Levy
, the Harmonica King of Chicago, sits in with music director and pianist
Rich Dworsky
and this week's heavy hitters, the North Side Motivators -
Tom Hipskind
, Larry Kohut,
Richard Kriehn
, and
Chris Siebold
. Throw in an update on the latest News from Lake Wobegon and it's entirely possible you could find worse ways to spend two hours on a Saturday evening.
Download "Dads" and "Father's Prayer"
John Fullbright

For a small town, Okemah, Oklahoma, has produced some big talent. There's Woody Guthrie, of course. And now singer-songwriter John Fullbright is making his mark. He was already a favorite at festival campgrounds before he was even out of high school. Then, in 2009, he burst upon the Southwest music scene with a recording called Live at the Blue Door. The latest from this Oklahoma Music Hall of Famer is 2014's Songs (Blue Dirt Records).

Elvin Bishop

As a kid in Tulsa in the 1950s, Elvin Bishop could - if the conditions were just right - pick up WLAC, Nashville. He was captivated by Jimmy Reed's piercing harmonica sounds coming over the airwaves. The blues cast a spell on him - one that's never lifted. A founding member of Chicago's groundbreaking Paul Butterfield Blues Band, he went solo in 1968, moved to the Bay Area, and continued a music career now into its fifth decade. His 20-some recordings include Can't Even Do Wrong Right (Alligator Records).

Rachel Barton Pine

The Washington Post called violin virtuoso Rachel Barton Pine "an exciting, boundary-defying performer." An apt description. Since her soloist debut at age 10 with the Chicago Symphony Orchestra, she has become a leading interpreter of great classical masterworks; she's also been known to show off her heavy-metal chops on a six-string electric fiddle. This year, she released the latest of her dozens of recordings: the complete Mozart Violin concertos (Avie Records). At the piano: Rohan De Silva.

Garrison Keillor

Garrison Keillor

was born in 1942 in Anoka, Minnesota. He went to work for Minnesota Public Radio in 1969, and on July 6, 1974, he hosted the first broadcast of

A Prairie Home Companion

in St. Paul. He is the host of

The Writer's Almanac

and the editor of the

Good Poems

series of anthologies from Viking.

Rich Dworsky and the North Side Motivators - June 20, 2015

Richard Dworsky Keyboardist, composer, and arranger Richard Dworsky is APHC's music director. He leads the band, composes themes, improvises script underscores, and collaborates with such diverse guests as Yo-Yo Ma, James Taylor, Brad Paisley, Kristin Chenoweth, and Sheryl Crow. He has released many recordings of original material and has provided music for documentaries on HBO and PBS. Larry Kohut Bassist Larry Kohut has played on dozens of albums and many film scores, as well as performing with jazz artists such as Patricia Barber, Mel Torme, Vincent Colaiuta, and Tony Bennett. In addition, he is an adjunct faculty member at Columbia College Chicago, where he teaches acoustic and electric bass. Richard Kriehn When Richard Kriehn turned 10, his mom bought him a mandolin; at 19, he'd won the Buck White International Mandolin Contest. He went on to play with the Nashville Mandolin Ensemble and bluegrass group 1946. On the classical side, he has performed with numerous orchestras and was principal second violin for the Washington/Idaho Symphony. Tom Hipskind Chicago-based drummer Tom Hipskind received his undergraduate degree in jazz performance at Northern Illinois University, where he played with the NIU Jazz Ensemble. He went on to do graduate work at DePaul University, and since then, he has performed, recorded, and toured extensively with numerous artists. He is a member of the jazz/fusion group Kick the Cat. Chris Siebold Bluegrass to big band jazz, Chris Siebold knows his way around a guitar - or a bunch of other instruments, for that matter. Based in Chicago, he draws from a deep well of influences and styles, and has put his talents to work in ensembles such as Howard Levy's Acoustic Express and Kick the Cat. In 2010, he formed the band Psycles, whose album Live at Martyrs' was released the following year.

Tim Russell

One minute he's mild-mannered

Tim Russell

; the next he's George Bush or Julia Child or Barack Obama. We've yet to stump this man of many voices. Says fellow APHC actor Sue Scott, "He does a better Ira Glass than Ira Glass." A well-known Twin Cities radio personality and voice actor, Tim appeared in the Robert Altman film

A Prairie Home Companion

and the Coen brothers'

A Serious Man

. Tim has also been

reviewing films professionally for over 10 years

.

Sue Scott

On APHC, Sue Scott plays everything from ditzy teenagers to Guy Noir stunners to leathery crones who've smoked one pack of Camel straights too many. The Tucson, Arizona, native is well known for her extensive commercial and voice-over work on radio and television, as well as stage and movie roles, including the part of "Donna" in Robert Altman's A Prairie Home Companion.

Fred Newman

Sound effects man Fred Newman is an actor, writer, musician, and sound designer for film and TV. Turns out, no one is more surprised than Fred that he's made a career out of doing what he used to do behind the teacher's back -crossing his eyes, making sounds, and doing voices. He readily admits that, growing up, he was unceremoniously removed from several classrooms, "once by my bottom lip."