All the Way
hosted by Garrison Keillor
Show #1473
November 22, 2014
From The Town Hall | New York City, NY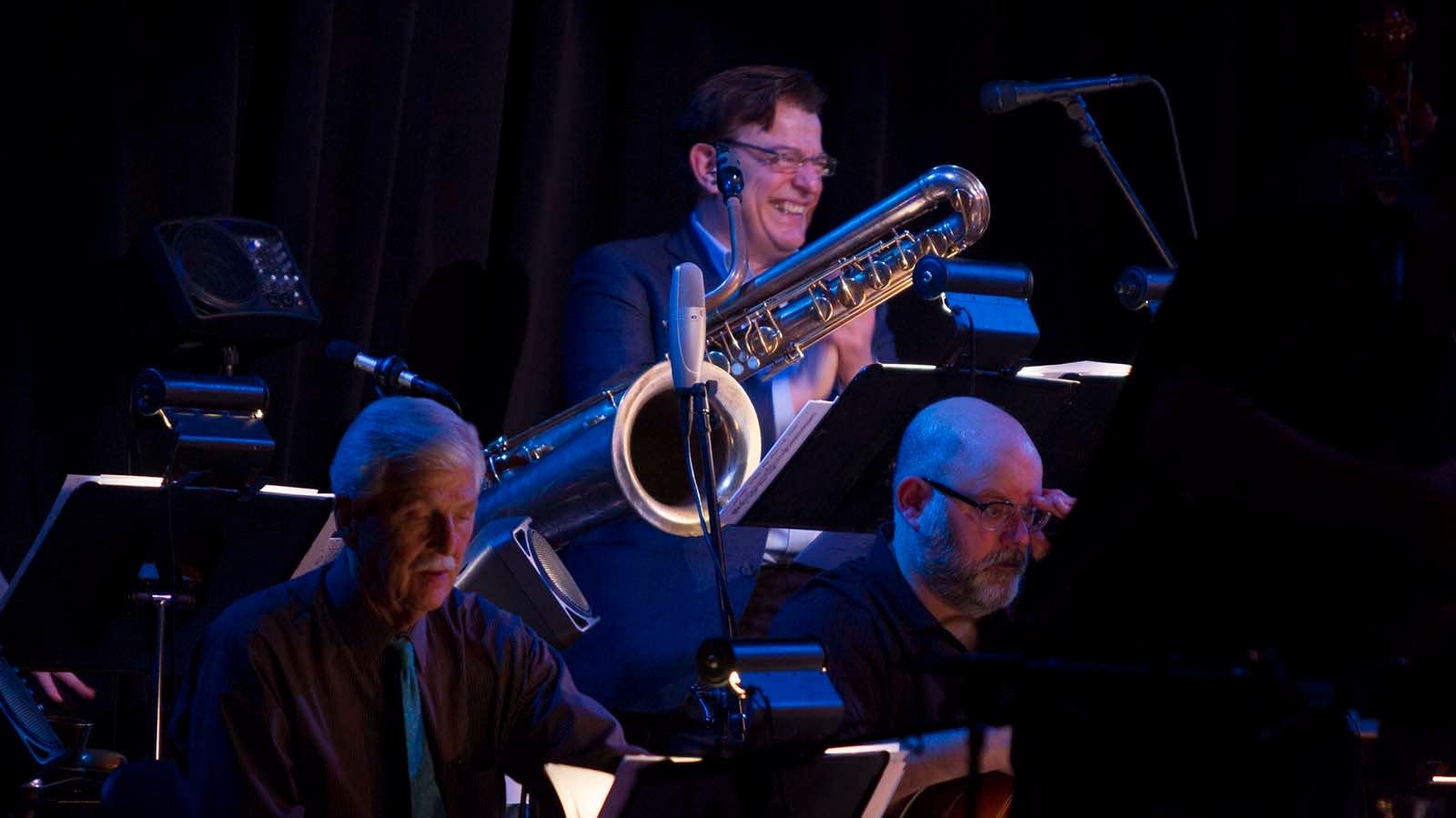 This week, we're live from
The Town Hall
on West 43rd Street in Manhattan, with vintage-pop singer
Kat Edmonson
, bandleader
Vince Giordano
, pianist and clarinetist
Butch Thompson
, and actress
Kate Beahen
. Plus, the Royal Academy of Radio Actors,
Tim Russell, Sue Scott
, and
Fred Newman
; pianist and musical director
Richard Dworsky
with The 43rd Street Regulars (trumpeter
Jon-Erik Kellso
, drummer
Tom Hipskind
,
Richard Kriehn
on mandolin and fiddle, bassist Larry Kohut, and
Chris Siebold
on guitar); and the latest News from Lake Wobegon.
Kat Edmonson

Kat Edmonson wrote her first song when she was nine - inspiration struck on the bus during a grade school field trip. But by then, the Texas native had already been singing for more than half her life, and she had spent long hours soaking up classic movie musicals while her single mom was at work. Fast-forward two decades and this engaging singer-songwriter's jazz-inspired vocals have made her a favorite on the Austin music scene and beyond. Now based in New York, she released her third album this fall: The Big Picture (Sony Masterworks).

Vince Giordano

Vince Giordano grew up on Long Island playing vintage 78s on his grandmother's Victrola. Maybe that's what fueled his passion for music of the 1920s and '30s. By age 14, he had joined the musicians' union. Later, with Vince on string bass and bass sax, he put together his own band, the Nighthawks, now longtime favorites on the New York jazz scene. The Nighthawk's music from the HBO series Boardwalk Empire has been collected on two albums: Boardwalk Empire, volumes 1 and 2.

Butch Thompson

Pianist and clarinetist Butch Thompson is known worldwide as a master of ragtime, stride, and classic jazz. Born and raised in Marine-on-St. Croix, Minnesota, Butch was already playing Christmas carols on his mother's upright piano by age three, and he led his first professional jazz group as a teenager. For 12 years, he was A Prairie Home Companion's house pianist, dating back to the show's second broadcast, in July 1974. Butch's many albums include Vicksburg Blues, with guitarist Pat Donohue (Red House Records).

Kate Beahen

Originally from Anoka, Minnesota, actor and singer Kate Beahen earned a degree in music theater from Florida State University, spent a few years in New York, and is now based in Minneapolis. In the Twin Cities, she has appeared in productions at the Guthrie Theater, Theater Latte Da, the Ordway Center, and more. Kate also directs and teaches youth workshops across the state.

Garrison Keillor

Garrison Keillor

was born in 1942 in Anoka, Minnesota. He went to work for Minnesota Public Radio in 1969, and on July 6, 1974, he hosted the first broadcast of

A Prairie Home Companion

in St. Paul. He is the host of

The Writer's Almanac

and the editor of the

Good Poems

series of anthologies from Viking.

Richard Dworsky

Richard Dworsky Keyboardist, composer, and arranger Richard Dworsky is APHC's music director. He leads the band, composes themes, improvises script underscores, and collaborates with such diverse guests as Yo-Yo Ma, James Taylor, Brad Paisley, Kristin Chenoweth, and Sheryl Crow. He has released many recordings of original material and has provided music for documentaries on HBO and PBS. Tom Hipskind Chicago-based drummer Tom Hipskind received his undergraduate degree in jazz performance at Northern Illinois University, where he played with the NIU Jazz Ensemble. He went on to do graduate work at DePaul University, and since then, he has performed, recorded, and toured extensively with numerous artists. He is a member of the jazz/fusion group Kick the Cat. Jon-Erik Kellso Trumpeter Jon-Erik Kellso has lived and breathed music since childhood. At 11, he was doing big band work. And by the time he was 17, he had played alongside famed cornetist Wild Bill Davison. Over the years, he has performed with groups such as the New McKinney's Cotton Pickers, J.C. Heard's Orchestra, James Dapogny's Chicago Jazz Band, and Vince Giordano's Nighthawks. Larry Kohut Bassist Larry Kohut has played on dozens of albums and many film scores, as well as performing with jazz artists such as Patricia Barber, Mel Torme, Vincent Colaiuta, and Tony Bennett. In addition, he is an adjunct faculty member at Columbia College Chicago, where he teaches acoustic and electric bass. Richard Kriehn When Richard Kriehn turned 10, his mom bought him a mandolin; at 19, he'd won the Buck White International Mandolin Contest. He went on to play with the Nashville Mandolin Ensemble and bluegrass group 1946. On the classical side, he has performed with numerous orchestras and was principal second violin for the Washington/Idaho Symphony. Chris Siebold From bluegrass to big band jazz, Chris Siebold knows his way around a guitar - or bass or banjo or mandolin or a bunch of other instruments, for that matter. Based in Chicago, he draws from a deep well of influences and styles, and has put his talents to work in ensembles such as Howard Levy's Acoustic Express and Kick the Cat. In 2010, he formed the band Psycles, a large and extremely versatile group whose album Live at Martyrs' was released the following year.

Tim Russell

One minute he's mild-mannered

Tim Russell

; the next he's George Bush or Julia Child or Barack Obama. We've yet to stump this man of many voices. Says fellow APHC actor Sue Scott, "He does a better Ira Glass than Ira Glass." A well-known Twin Cities radio personality and voice actor, Tim appeared in the Robert Altman film

A Prairie Home Companion

and the Coen brothers'

A Serious Man

. Tim has also been

reviewing films professionally for over 10 years

.

Sue Scott

On APHC, Sue Scott plays everything from ditzy teenagers to Guy Noir stunners to leathery crones who've smoked one pack of Camel straights too many. The Tucson, Arizona, native is well known for her extensive commercial and voice-over work on radio and television, as well as stage and movie roles, including the part of "Donna" in Robert Altman's A Prairie Home Companion.

Fred Newman

Sound effects man Fred Newman is an actor, writer, musician, and sound designer for film and TV. Turns out, no one is more surprised than Fred that he's made a career out of doing what he used to do behind the teacher's back -crossing his eyes, making sounds, and doing voices. He readily admits that, growing up, he was unceremoniously removed from several classrooms, "once by my bottom lip."