Reser Västerut
hosted by Garrison Keillor
From Fitzgerald Theater | Saint Paul, MN
"Sonata No. 1 in G minor, BWV 1001: IV. Presto" - Chris Thile

"Sonata No. 1 in G minor, BWV 1001: IV. Presto" - Chris Thile

"All Night" - Chic Gamine

"All Night" - Chic Gamine

"Flippen" - Väsen, with Chris Thile

"Flippen" - Väsen, with Chris Thile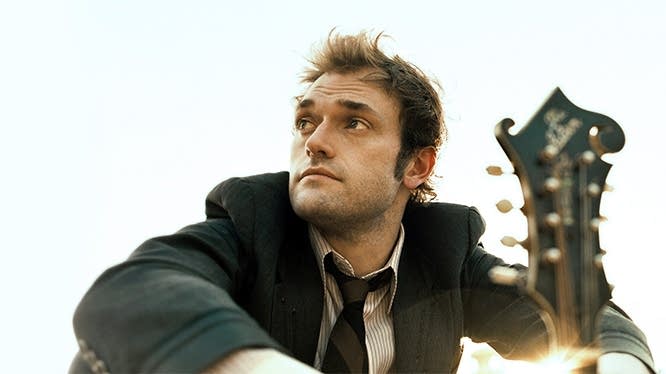 We're kicking off our summer rebroadcasts with a show originally from
September 2013
at The
Fitzgerald Theater
in Saint Paul, Minnesota.
Väsen
demonstrate proper nyckelharpa technique on "Kludd'n."
Chic Gamine
bring the big harmonies on "Motions."
Chris Thile
shows off his classical chops on a few violin sonatas and partitas - yes, you read that right, it's Bach on the mandolin - and joins the boys from Sweden on "Flippen." Plus, Guy Noir tracks down a counterfeiter named Louie LeVahn; a word from Bebopareebop Rhubarb Pie; and in Lake Wobegon, the high school students take the ACT exam.
Väsen

Since forming more than 25 years ago, Väsen has become Sweden's leading acoustic trio, taking their exciting brand of music to far-flung corners of the globe. As one reviewer quipped, "This music could be the most significant Swedish export since the Vikings." With Olov Johansson on nyckelharpa, Mikael Marin on viola, and Roger Tallroth on guitar, the group was named 2015's "Band of the year" at the Folk & Världsmusikgalan (Folk and World Music Gala) in Stockholm. Their most recent album is Väsen Live pa Gamla Bion (NorthSide).

Chic Gamine

Hailing from Winnipeg and Montreal, vocal quintet

Chic Gamine

first got together five years ago. Since then, their fresh new sound - Motown to French pop - has captivated music lovers and earned the group a Juno Award for their self-titled debut album. Their second CD,

City City

, came out in 2010, and their first official U.S. release is due out later this year. Chic Gamine is

Alexa Dirks

,

Andrina Turenne

,

Annick Bremault

,

Ariane Jean

, and

Sacha Daoud

.

Chris Thile

Chris Thile made his first appearance on A Prairie Home Companion in 1996. He was 15 and had already been playing mandolin for a decade. He'd also started Nickel Creek with Sara and Sean Watkins, and released his first solo recording, 1994's Leading Off. This Grammy winner now collaborates with many musicians in myriad styles and leads acoustic quintet Punch Brothers. Thile's solo albums include Bach: Sonatas and Partitas, Vol. 1 (Nonesuch).