Connected From Afar
hosted by Chris Thile
Show #1484
February 7, 2015
From Fitzgerald Theater | Saint Paul, MN
"My Window Faces the South"

"My Window Faces the South"

"My Oh My / Boll Weevil" - Punch Brothers

"My Oh My / Boll Weevil" - Punch Brothers

"The Lucky Cat," "1960," "The Suggestion Box," and "To My Favorite 17-Year-Old High School Girl" - Billy Collins

"The Lucky Cat," "1960," "The Suggestion Box," and "To My Favorite 17-Year-Old High School Girl" - Billy Collins

"Build Me Up From Bones" - Sarah Jarosz

"Build Me Up From Bones" - Sarah Jarosz

"Suite Bergamasque: Passepied" - Punch Brothers

"Suite Bergamasque: Passepied" - Punch Brothers

"They Don't Want Piano"

"They Don't Want Piano"

A story from Tristan Jimerson

A story from Tristan Jimerson

"Fuel the Fire" - Sarah Jarosz

"Fuel the Fire" - Sarah Jarosz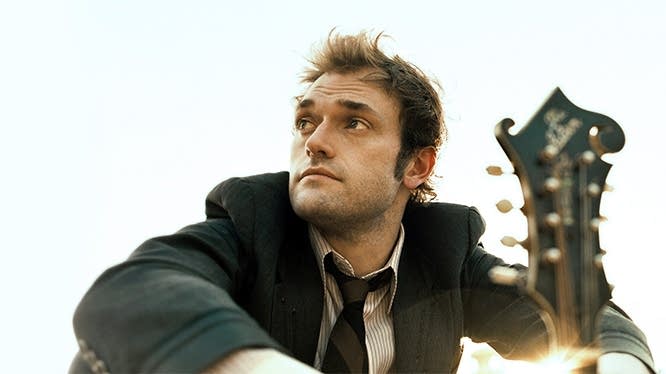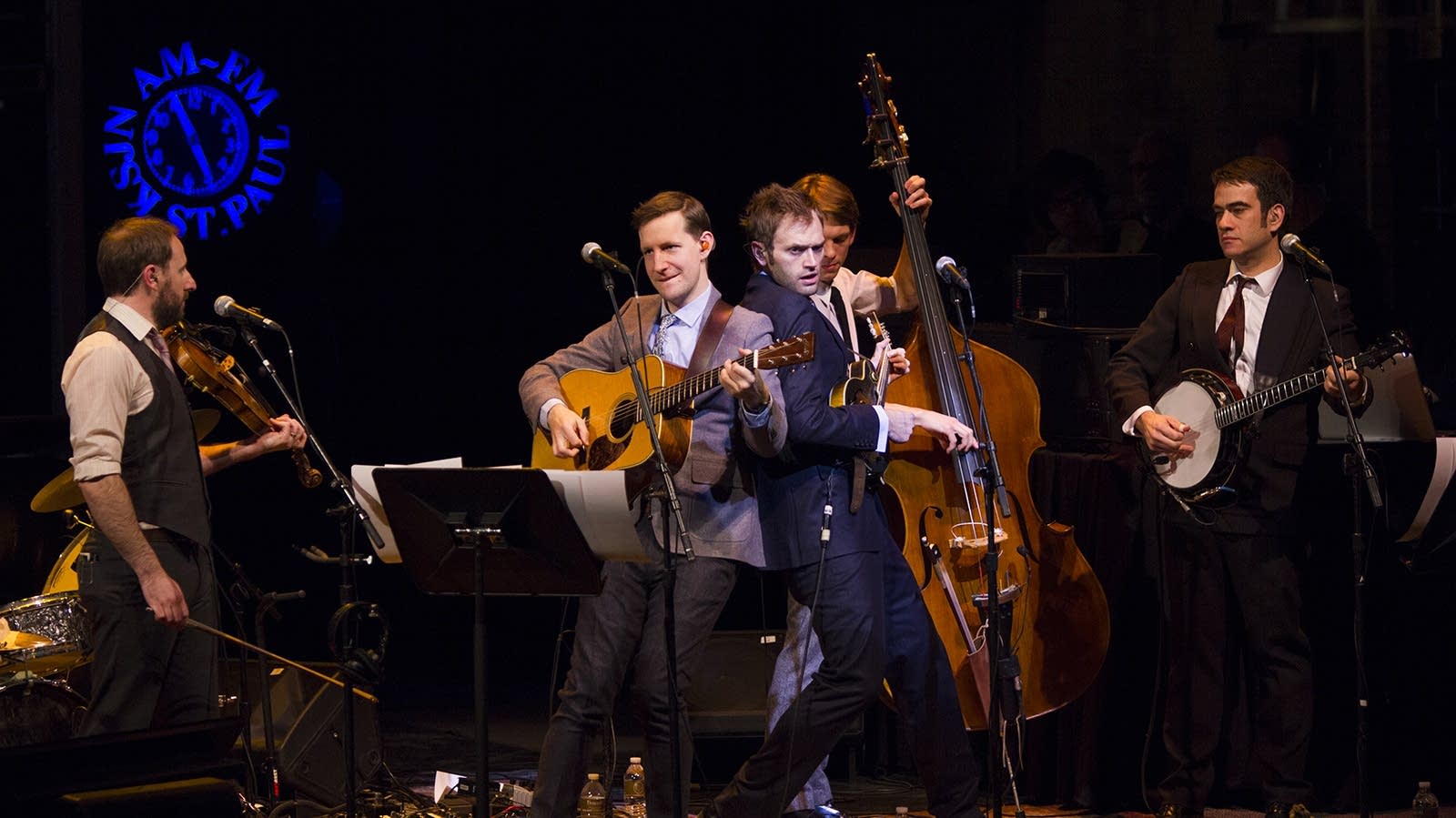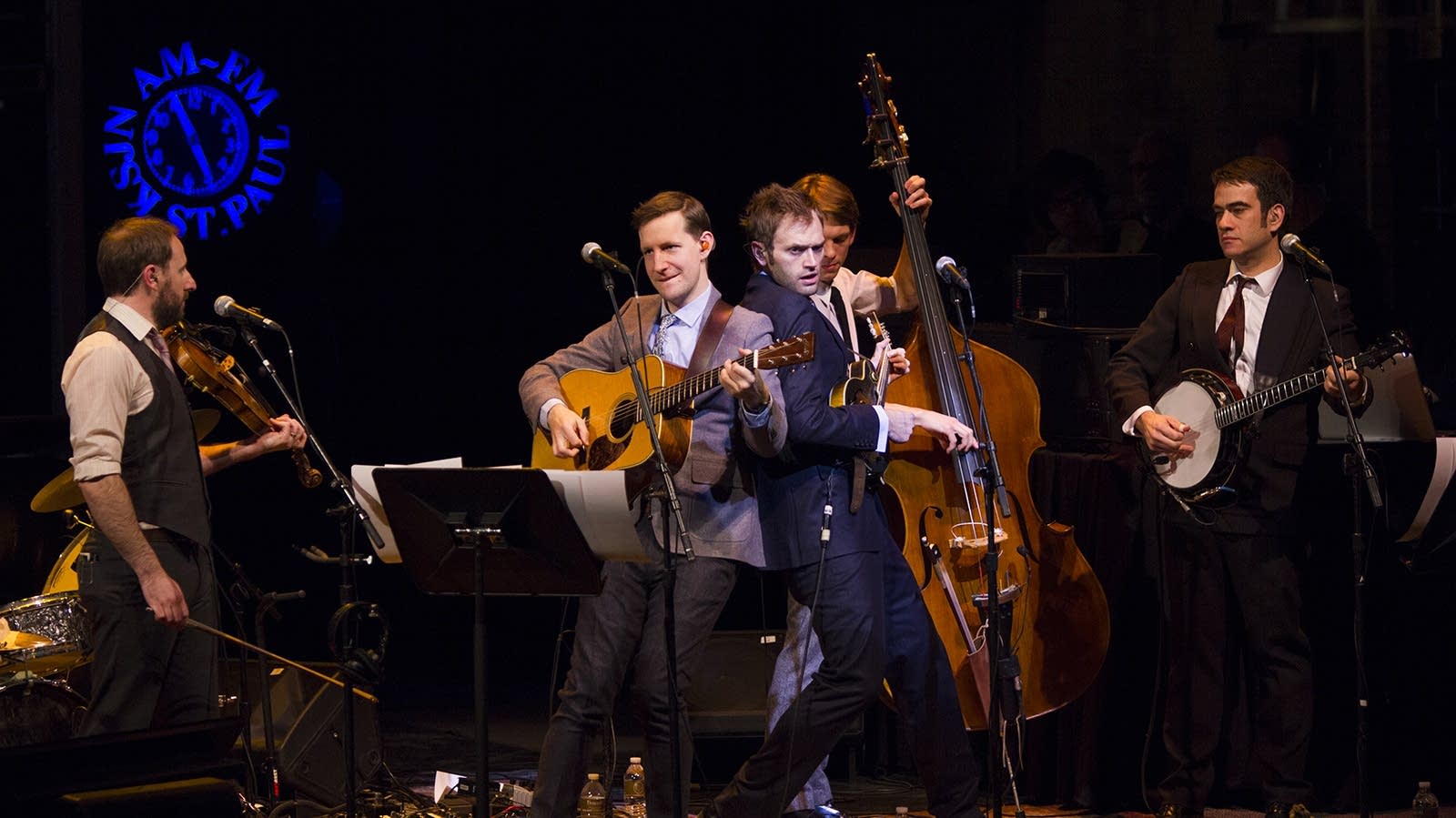 It's been four years since our stalwart host took any sort of break from his radio duties, and this week he'll finally get the chance to listen to his own show live, as
Chris Thile
steps to the centerstage mic at the
Fitzgerald Theater
in Saint Paul, Minnesota. He'll have a little help from his string-quintet comrades
Punch Brothers
, poet
Billy Collins
, bluegrass singer
Sarah Jarosz
, Minneapolis storyteller
Tristan Jimerson
, and, keeping things steady, the Royal Academy of Radio Actors (
Tim Russell, Sue Scott
, and
Fred Newman
), and our musical director and pianist
Rich Dworsky
.
Prairie Home has been a pretty dependable show and now and then it likes to do something entirely different. Chris Thile is a gifted artist and a great musical enthusiast of far-ranging interests. He is a great choice to host two shows in February, along with music director Rich Dworsky and the Acting Company, and I look forward to sitting at home and listening to them." - Garrison Keillor
Chris Thile

Chris Thile made his first appearance on A Prairie Home Companion in 1996. He was 15 and had already been playing mandolin for a decade. He'd also started Nickel Creek with Sara and Sean Watkins, and released his first solo recording, 1994's Leading Off. This Grammy winner now collaborates with many musicians in myriad styles and leads acoustic quintet Punch Brothers. Thile's solo albums include Bach: Sonatas and Partitas, Vol. 1 (Nonesuch).

Punch Brothers

It's hard to put a label on Punch Brothers. These five virtuosic musicians have been pushing boundaries as performers, recording artists, composers, interpreters, technicians, and stylists, since they first came together in 2006. That's when they made the album How to Grow a Woman from the Ground, which earned them a Grammy nomination. Suffice it to say, Chris Eldridge (guitar), Paul Kowert (bass), Noam Pikelny (banjo), Chris Thile (mandolin), and Gabe Witcher (fiddle) are stirring things up with their extraordinary sound. Their new album is The Phosphorescent Blues (Nonesuch).

Billy Collins

Billy Collins was twice appointed United States poet laureate and also served as New York State poet laureate. In 2004, he was selected as the inaugural recipient of the Poetry Foundation's Mark Twain Award for humor in poetry. The poems in Questions About Angels; Picnic, Lightning; Sailing Alone Around the Room; Nine Horses; The Trouble with Poetry; Ballistics, and his other best-selling books have sparked a firestorm of interest in the art. Aimless Love (Random House) is his latest collection. Voyage (Bunker Hill Publishing) is his first book designed for young readers.

Sarah Jarosz

Sarah Jarosz is a gifted multi-instrumentalist (mandolin, octave mandolin, guitar, banjo), an expressive vocalist, and an accomplished songwriter. Still in her 20s, this New England Conservatory of Music grad has already carved out a solid niche where contemporary folk, Americana, and roots music intersect. She has been nominated for multiple Grammys, including two for her album Build Me Up From Bones. A new recording - Undercurrent - was recently released on Sugar Hill Records

Tristan Jimerson

After moving to Minneapolis to attend art school, native Iowan Tristan Jimerson became a freelance copywriter whose award-winning work has been featured in publications such as Creativity magazine and The Egoist. He has written for radio and TV, as well as penning screenplays, short stories, poetry, and memorable ads for Best Buy's Geek Squad, St. Jude Medical, 3M, Fender guitars, and more. He is also a heckuva storyteller - just ask the folks at public radio's The Moth Radio Hour, who included one of Tristan's tales in their 2013 book, The Moth: 50 True Stories.

Tim Russell

One minute he's mild-mannered

Tim Russell

; the next he's George Bush or Julia Child or Barack Obama. We've yet to stump this man of many voices. Says fellow APHC actor Sue Scott, "He does a better Ira Glass than Ira Glass." A well-known Twin Cities radio personality and voice actor, Tim appeared in the Robert Altman film

A Prairie Home Companion

and the Coen brothers'

A Serious Man

. Tim has also been

reviewing films professionally for over 10 years

.

Sue Scott

On APHC, Sue Scott plays everything from ditzy teenagers to Guy Noir stunners to leathery crones who've smoked one pack of Camel straights too many. The Tucson, Arizona, native is well known for her extensive commercial and voice-over work on radio and television, as well as stage and movie roles, including the part of "Donna" in Robert Altman's A Prairie Home Companion.

Fred Newman

Sound effects man Fred Newman is an actor, writer, musician, and sound designer for film and TV. Turns out, no one is more surprised than Fred that he's made a career out of doing what he used to do behind the teacher's back -crossing his eyes, making sounds, and doing voices. He readily admits that, growing up, he was unceremoniously removed from several classrooms, "once by my bottom lip."

Richard Dworsky

Keyboardist, composer, and arranger Richard Dworsky is APHC's music director. He leads the band, composes themes, improvises script underscores, and collaborates with such diverse guests as Yo-Yo Ma, James Taylor, Brad Paisley, Kristin Chenoweth, and Sheryl Crow. He has provided music for documentaries on HBO and PBS, and has released many recordings of original material, including his latest, All In Due Time.