While the Gettin' is Good
hosted by Garrison Keillor
From The Town Hall | New York City
"Singer" - 3/2/2013

"Singer" - 3/2/2013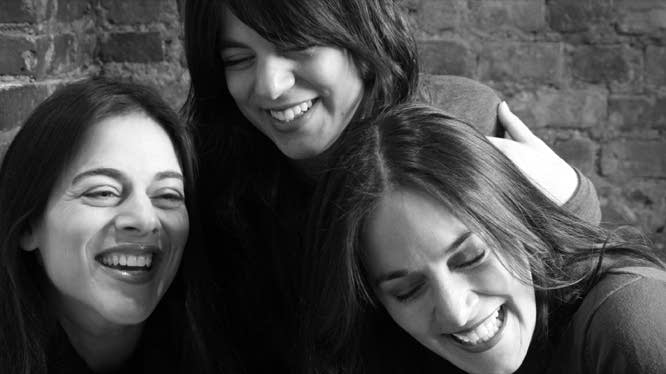 The DiGiallonardo Sisters

The DiGiallonardo Sisters - Daniela, Nadia, and Christine - started singing together when they were kids Brooklyn. They still call Brooklyn home, and they still love stacking up those three-part harmonies. Now, Daniela teaches social studies at Brooklyn's Mark Twain Intermediate School for the Gifted & Talented; Nadia is a pianist, composer, arranger, and singer; and Christine is a singer and actor. The trio's debut album, Shout Sister Shout, was recorded with Rob Fisher live at the Virginia Arts Festival.

Aaron Neville

Safe to say,

Aaron Neville

has a voice like no other. As one reviewer so aptly put it, "When Neville opens his mouth, out floats a heavenly choir." Growing up in the Crescent City, he and his siblings harmonized on the tunes of the day. They would later form The Neville Brothers, often called "the first family of New Orleans music." Since his first hit single, "Tell It Like It Is," Aaron Neville has ventured into R&B, gospel, soul, country, and more. His latest album is

My True Story

(Blue Note), a collection of 12 doo-wop tunes. Joining him for this performance are

Curtis King

and

Fonzi Thornton

.