Rising Again
hosted by Garrison Keillor
From Fox Theatre | Atlanta, Georgia
Hils Fra Meg Der Hjemme - Lynn Peterson

Hils Fra Meg Der Hjemme - Lynn Peterson

Granada - Ken Double

Granada - Ken Double

Hangman's Reel - Bryan Sutton

Hangman's Reel - Bryan Sutton

The Bottle Let Me Down - Suzy Bogguss

The Bottle Let Me Down - Suzy Bogguss

The Lives of the Cowboys

The Lives of the Cowboys

Garrison talks with Esther Levine

Garrison talks with Esther Levine

The News from Lake Wobegon

The News from Lake Wobegon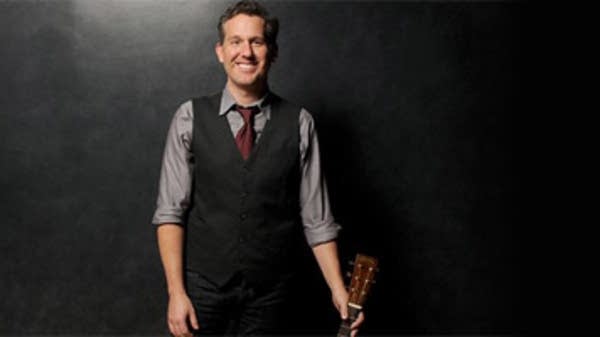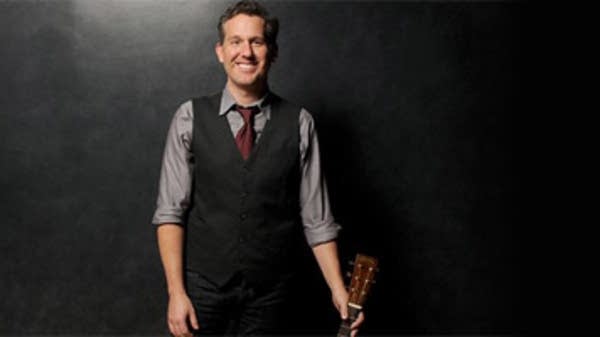 This week on
A Prairie Home Companion
with Garrison Keillor, it's a live broadcast performance from the
Fox Theatre
in Atlanta, Georgia. With special guests, one of country's most respected voices,
Suzy Bogguss
, bluegrass guitarist
Bryan Sutton
, songwriter Lynn Peterson, and organist
Ken Double
. Plus, the Royal Academy of Radio Actors,
Tim Russell, Sue Scott
, and
Fred Newman
,
The Guy's All-Star Shoe Band
, and the latest News from Lake Wobegon.
Suzy Bogguss

During her childhood in Aledo, Illinois, Suzy Bogguss loved music. She joined the church choir, played the piano and drums, and bought her first 12-string with the money she earned from babysitting. Since moving to Nashville in the mid-1980s, she has won acclaim in both country and contemporary music circles. Her latest CD, Lucky, is a collection of songs written by the great Merle Haggard. It was released earlier this year on the Loyal Dutchess label.

Lynn Peterson

Singer-songwriter-science geek Lynn Peterson is a native Minnesotan whose career took her to New York City, where she spent eight years as a performer, composer, and studio vocalist, before returning to the Twin Cities. And the science geek part? She studied chemistry as an undergrad and now continues graduate work focused on chemistry and sustainability. Her Norwegian roots and love of Norway are inspiration for an upcoming recording project: Songs of the Sognefjord.

Bryan Sutton

Bryan Sutton is one of the most sought-after acoustic guitarists around. Born in Asheville, North Carolina, he grew up immersed in the rich heritage of western North Carolina music. Now based in Nashville, this six-time winner of the IBMA Guitarist of the Year award has been a member of both Ricky Skaggs' Kentucky Thunder band and Hot Rize, and he has toured with Bela Fleck, Chris Thile and others. His own recordings include Into My Own, released last month on the Sugar Hill label. Mandolin: Casey Campbell.

Ken Double

Musician, emcee, administrator, recording artist, sports announcer - Ken Double's work history has taken some unexpected turns. The Chicago native's broadcast career included 17 seasons of hockey play-by-play. But he never forgot the school field trip that first gave him a chance to play a Wurlitzer theater organ - "a WOW moment," he says. Now president and chief executive of the American Theatre Organ Society, Ken has 17 CDs to his credit, including Double Southern Comfort, a Musical Toast to the South.

The Guy's All-Star Shoe Band

The Guy's All-Star Shoe Band is led by

A Prairie Home Companion

music director

Richard Dworsky

. A masterful keyboard player, composer and improviser in any style, he writes all the script themes and underscores, and he has accompanied guests from James Taylor to Renee Fleming. His latest CD is

So Near and Dear to Me

. Chet Atkins called

Pat Donohue

(guitar) one of the greatest fingerpickers in the world today. And he writes songs too - recorded by Suzy Bogguss, Kenny Rogers, and others.

Nobody's Fault

(Bluesky Records) is the most recent of Pat's 10 albums.

Gary Raynor

(bass) has performed with the Count Basie band, Sammy Davis Jr. - with whom he toured for several years - and the Minnesota Klezmer Band. He teaches jazz bass at the McNally Smith College of Music in St. Paul.

Peter Johnson

(percussion) has played klezmer music with Doc Severinsen and jazz with Dave Brubeck. He was a drummer for The Manhattan Transfer and for Gene Pitney. He has toured the world, but he always comes back to home base: Saint Paul. When

Richard Kriehn

turned 10, his mom bought him a mandolin; at 19, he'd won the Buck White International Mandolin Contest. He went on to play with the Nashville Mandolin Ensemble and bluegrass group 1946. On the classical side, he has performed with numerous orchestras and was principal second violin for the Washington/Idaho Symphony.