What We Make of It
hosted by Chris Thile
Show #1536
February 6, 2016
From Fitzgerald Theater | Saint Paul, MN
Wristband - Paul Simon

Wristband - Paul Simon

Capsized - Andrew Bird

Capsized - Andrew Bird

Maria Bamford

Maria Bamford

Father Adieu - Sarah Jarosz

Father Adieu - Sarah Jarosz

Omahallelujah - Chris Thile

Omahallelujah - Chris Thile

P.O.E.M. script

P.O.E.M. script

Chemical Switches - Andrew Bird

Chemical Switches - Andrew Bird

Bob Elliott script

Bob Elliott script

Song for a Young Queen

Song for a Young Queen

Three White Horses - Andrew Bird

Three White Horses - Andrew Bird

Duncan - Paul Simon

Duncan - Paul Simon

History script

History script

The Boxer - Paul Simon

The Boxer - Paul Simon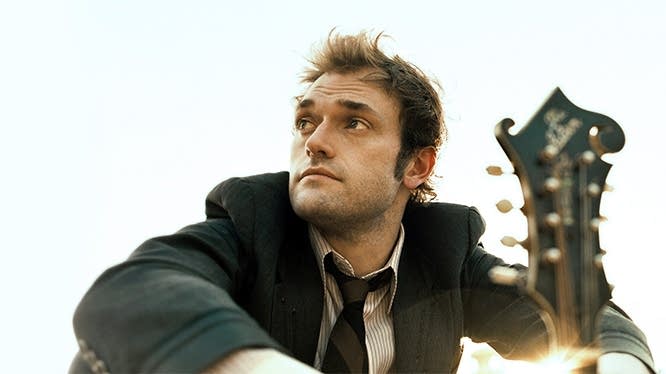 This week:
Chris Thile
returns to host his second live broadcast this season from the
Fitzgerald Theater
in downtown Saint Paul, Minnesota, where we're still digging out from a recent blizzard. It's another jam-packed show, with one of the world's most respected musicians,
Paul Simon
; composer, multi-instrumentalist, and whistler
Andrew Bird
; comedy from Duluth's own
Maria Bamford
; and a few of Chris's
Punch Brothers
compadres, with
Sarah Jarosz
pinch-hitting on banjo (and more), and
Ted Poor
on drums. Plus: the Royal Academy of Radio Actors,
Tim Russell, Sue Scott
, and
Fred Newman
; and our music director at the piano and Hammond B3,
Richard Dworsky
. Tune in for all that and so much more on your local public radio station Saturday evening, or
watch live
(Saturday, 5pm - 7pm CT)
at prairiehome.org
!
Chris Thile

Chris Thile made his first appearance on A Prairie Home Companion in 1996. He was 15 and had already been playing mandolin for a decade. He'd also started Nickel Creek with Sara and Sean Watkins, and released his first solo recording, 1994's Leading Off. This Grammy winner now collaborates with many musicians in myriad styles and leads acoustic quintet Punch Brothers. Thile's solo albums include Bach: Sonatas and Partitas, Vol. 1 (Nonesuch).

Paul Simon

Paul Simon has been a major force in contemporary music since his days as half of the duo Simon and Garfunkel. "We are all connected on this very basic emotional level by rhythm and harmony," he has said. And he's certainly proved the point, drawing on a wide range of styles, from doo-wop and folk to Latin and mbube. He is the recipient of numerous honors and awards, including 12 Grammys, a Kennedy Center Honor, and induction into the American Academy of Arts and Sciences, the Rock and Roll Hall of Fame, and the Songwriters Hall of Fame.

Andrew Bird

Andrew Bird's mother thought she might be raising a classical musician. At four, he was already studying violin, and he went on to earn a degree in violin performance at Northwestern University. But he took a more improvisational route, and now this innovative multi-instrumentalist, lyricist, and whistler has released more than a dozen albums and performed at festivals and major venues worldwide. Recent recordings include 2015's Echolocations: Canyon.

Maria Bamford

In 2013, Rolling Stone included Maria Bamford on their list of 50 Funniest People - and she took the 2014 American Comedy Award for Best Club Comic. Heady stuff for a comic who started her performing arts career in Duluth, Minnesota, at the age of 11, starring in the Chester Park Elementary production of How the West Was REALLY Won! She is the creator and star of the Web series The Maria Bamford Show and Maria Bamford: the special special special. Her new Netflix series, Lady Dynamite, premieres in April.

Sarah Jarosz

Sarah Jarosz is a gifted multi-instrumentalist (mandolin, octave mandolin, guitar, banjo), an expressive vocalist, and an accomplished songwriter. Still in her 20s, this New England Conservatory of Music grad has already carved out a solid niche where contemporary folk, Americana, and roots music intersect. She has been nominated for multiple Grammys, including two for her album Build Me Up From Bones. A new recording - Undercurrent - was recently released on Sugar Hill Records

Chris Eldridge

Maybe it's the gene pool: Chris Eldridge's father was a founding member of The Seldom Scene, a group that guitarist Chris would join after earning a degree in music performance from Oberlin. He went on to start the bluegrass band The Infamous Stringdusters, and later to critical acclaim with Punch Brothers.

Paul Kowert

At age three, Paul Kowert started on violin, but by fourth grade he'd taken up bass, and he later graduated from The Curtis Institute of Music. Now this Wisconsin-raised, Brooklyn-based musician is a member of Punch Brothers and has toured with Mike Marshall's Big Trio and Dave Rawlings Machine. You Got This is his 2014 recording with American roots trio Haas Kowert Tice.

Ted Poor

"Adventurous, truly dynamic, and forward-thinking drumming," said Modern Drummer magazine of Ted Poor. An in-demand session player and sideman, this Eastman School of Music alum has toured worldwide with various bands, and he is currently an Artist in Residence at the University of Washington in Seattle. Wounded Caroline is the 2013 album from Ted's group Mt. Varnum.

Gabe Witcher

Violinist Gabe Witcher was barely school age when Bill Monroe invited him on stage to play a duet at a festival workshop. Gabe has been wowing crowds ever since, whether with the Witcher Brothers, the Laurel Canyon Ramblers, or Punch Brothers. In addition, Gabe is a sought-after producer, arranger, and session player.

Richard Dworsky

Keyboardist, composer, and arranger Richard Dworsky is APHC's music director. He leads the band, composes themes, improvises script underscores, and collaborates with such diverse guests as Yo-Yo Ma, James Taylor, Brad Paisley, Kristin Chenoweth, and Sheryl Crow. He has provided music for documentaries on HBO and PBS, and has released many recordings of original material, including his latest, All In Due Time.

Tim Russell

One minute he's mild-mannered

Tim Russell

; the next he's George Bush or Julia Child or Barack Obama. We've yet to stump this man of many voices. Says fellow APHC actor Sue Scott, "He does a better Ira Glass than Ira Glass." A well-known Twin Cities radio personality and voice actor, Tim appeared in the Robert Altman film

A Prairie Home Companion

and the Coen brothers'

A Serious Man

. Tim has also been

reviewing films professionally for over 10 years

.

Sue Scott

On APHC, Sue Scott plays everything from ditzy teenagers to Guy Noir stunners to leathery crones who've smoked one pack of Camel straights too many. The Tucson, Arizona, native is well known for her extensive commercial and voice-over work on radio and television, as well as stage and movie roles, including the part of "Donna" in Robert Altman's A Prairie Home Companion.

Fred Newman

Sound effects man Fred Newman is an actor, writer, musician, and sound designer for film and TV. Turns out, no one is more surprised than Fred that he's made a career out of doing what he used to do behind the teacher's back -crossing his eyes, making sounds, and doing voices. He readily admits that, growing up, he was unceremoniously removed from several classrooms, "once by my bottom lip."