Autumn in St. Paul
hosted by Garrison Keillor
Show #1520
October 17, 2015
From Fitzgerald Theater | Saint Paul, MN
Sleep with One Eye Open - Chris Thile

Sleep with One Eye Open - Chris Thile

Praise to the Lord, the Almighty

Praise to the Lord, the Almighty

Violin Sonata No. 2 in A Minor - Chris Thile

Violin Sonata No. 2 in A Minor - Chris Thile

Fever - Hilary Thavis

Fever - Hilary Thavis

Rob Fraser's Welcome to San Francisco / Crossing the Minch - Alasdair Fraser and Natalie Haas

Rob Fraser's Welcome to San Francisco / Crossing the Minch - Alasdair Fraser and Natalie Haas

Last Rose of Summer

Last Rose of Summer

Fuego Secreto

Fuego Secreto

Fearmonger's Shop

Fearmonger's Shop

Good Morning Heartache - Hilary Thavis

Good Morning Heartache - Hilary Thavis

Here and Heaven - Chris Thile

Here and Heaven - Chris Thile

Highlander's Farewell / The Boys of Pleasure / I Won't Do the Work - Alasdair Fraser, Natalie Haas, and Chris Thile

Highlander's Farewell / The Boys of Pleasure / I Won't Do the Work - Alasdair Fraser, Natalie Haas, and Chris Thile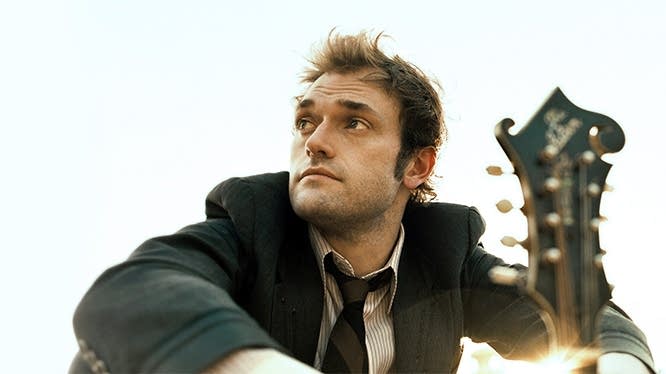 This week: our host is back at the helm for a live broadcast from the
Fitzgerald Theater
in Saint Paul, Minnesota, with the prodigious talents of mandolinist
Chris Thile
; the amazing fiddle and cello duo of
Alasdair Fraser and Natalie Haas
; and torrid ballads from singer
Hilary Thavis
. Plus: fresh drama and stalwart sponsors from the Royal Academy of Radio Actors -
Tim Russell, Sue Scott
, and
Fred Newman
; pianist and music director
Rich Dworsky
covers everything from boogie to Bach with The Exchange Street Band (Bernie Dresel on drums, bassist Larry Kohut,
Richard Kriehn
on mandolin and fiddle, and guitarist Chris Siebold); and two weeks of News from Lake Wobegon, the tiny town that time forgot and the decades cannot improve. Join us on the radio Saturday evening, or
watch our livestream
(5pm to 7pm Central Time)
at prairiehome.org!
Chris Thile

Chris Thile made his first appearance on A Prairie Home Companion in 1996. He was 15 and had already been playing mandolin for a decade. He'd also started Nickel Creek with Sara and Sean Watkins, and released his first solo recording, 1994's Leading Off. This Grammy winner now collaborates with many musicians in myriad styles and leads acoustic quintet Punch Brothers. Thile's solo albums include Bach: Sonatas and Partitas, Vol. 1 (Nonesuch).

Alasdair Fraser and Natalie Haas

For more than 15 years, celebrated Scottish fiddler Alasdair Fraser and acclaimed cellist Natalie Haas have teamed up to play traditional Scottish music - haunting laments to raucous dance tunes. The roots of this winning musical partnership go back to when Haas, then 11, first attended Fraser's Valley of the Moon Scottish Fiddling School in California. Four years later, they played their first gig together. They've now released their third duo album, Abundance (Culburnie).

Hilary Thavis

Funny how things come together. Born in Rome, Italy, to parents from Minnesota, Hilary Thavis grew up loving music - especially folk music - from Woody Guthrie to Italian folk singers like Fabrizio De Andre and Francesco De Gregori. But it was the blues that ultimately captured her attention. Trouble & Truth is the 2011 recording from her band Gaia Groove. Now making her home in the Twin Cities, Hilary is working on a solo album of original songs.

Garrison Keillor

Garrison Keillor

was born in 1942 in Anoka, Minnesota. He went to work for Minnesota Public Radio in 1969, and on July 6, 1974, he hosted the first broadcast of

A Prairie Home Companion

in St. Paul. He is the host of

The Writer's Almanac

and the editor of the

Good Poems

series of anthologies from Viking.

Tim Russell

One minute he's mild-mannered

Tim Russell

; the next he's George Bush or Julia Child or Barack Obama. We've yet to stump this man of many voices. Says fellow APHC actor Sue Scott, "He does a better Ira Glass than Ira Glass." A well-known Twin Cities radio personality and voice actor, Tim appeared in the Robert Altman film

A Prairie Home Companion

and the Coen brothers'

A Serious Man

. Tim has also been

reviewing films professionally for over 10 years

.

Sue Scott

On APHC, Sue Scott plays everything from ditzy teenagers to Guy Noir stunners to leathery crones who've smoked one pack of Camel straights too many. The Tucson, Arizona, native is well known for her extensive commercial and voice-over work on radio and television, as well as stage and movie roles, including the part of "Donna" in Robert Altman's A Prairie Home Companion.

Fred Newman

Sound effects man Fred Newman is an actor, writer, musician, and sound designer for film and TV. Turns out, no one is more surprised than Fred that he's made a career out of doing what he used to do behind the teacher's back -crossing his eyes, making sounds, and doing voices. He readily admits that, growing up, he was unceremoniously removed from several classrooms, "once by my bottom lip."