Give Our Regards to Tanglewood
hosted by Garrison Keillor
Show #1463
September 13, 2014
From Koussevitzky Music Shed, Tanglewood Music Festival | Lenox, MA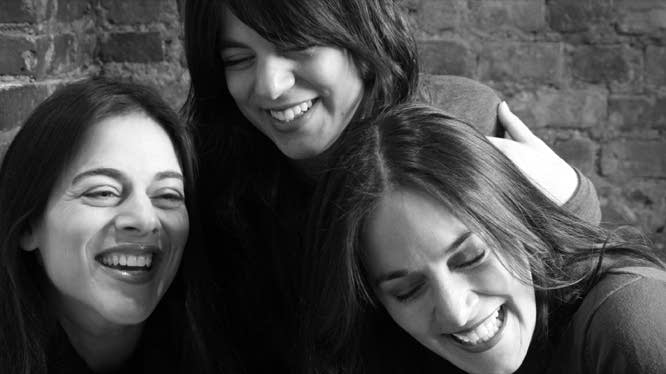 Arlo Guthrie

At the 1967 Newport Folk Festival, 20-year-old Arlo Guthrie took the stage, sang "Alice's Restaurant," and was catapulted into a career that is now into its fifth decade. Son of the legendary Woody Guthrie, Arlo soaked up folk music from his dad and family friends such as Pete Seeger and Leadbelly. The most recent of his dozens of albums is Live at 2011 New Orleans Jazz & Heritage Festival (Rising Son Records).

The DiGiallonardo Sisters

The DiGiallonardo Sisters - Daniela, Nadia, and Christine - started singing together when they were kids Brooklyn. They still call Brooklyn home, and they still love stacking up those three-part harmonies. Now, Daniela teaches social studies at Brooklyn's Mark Twain Intermediate School for the Gifted & Talented; Nadia is a pianist, composer, arranger, and singer; and Christine is a singer and actor. The trio's debut album, Shout Sister Shout, was recorded with Rob Fisher live at the Virginia Arts Festival.

Heather Masse

Growing up in rural Maine, Heather Masse sang hymns and folk songs around home with her family. Now based in New York, this New England Conservatory of Music alum is a one-third of the Juno Award-winning Canadian trio The Wailin' Jennys. Lock My Heart is her recording with piano legend Dick Hyman. A new album, August Love Song - on which she joins forces with trombone great Roswell Rudd - was recently released on Red House Records.