April in New York
hosted by Garrison Keillor
From The Town Hall | New York City, New York
"Sonnet 29" - Bill Keller

"Sonnet 29" - Bill Keller

"Sonnet 73" - Ed Koch

"Sonnet 73" - Ed Koch

"Sonnet 56" - Joel Grey

"Sonnet 56" - Joel Grey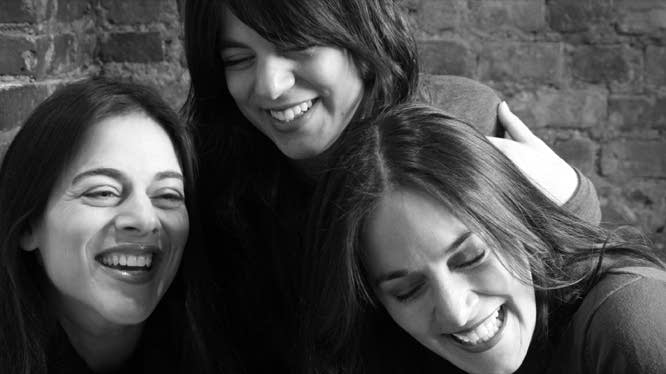 This week on A Prairie Home Companion with Garrison Keillor, a spring rebroadcast of a show originally from April 2011 at
The Town Hall
in New York City.
The Assad Brothers
play "Palhaco,"
Robin and Linda Williams
join Garrison for a Hazel Dickens tribute,
The DiGiallonardo Sisters
sing "Somewhere Out There," and a host of special guests help us celebrate Shakespeare. In Lake Wobegon, Pastor Liz organizes an outdoor procession to celebrate Holy Week.
The Assad Brothers

The Assad Brothers

learned to play music as kids in their native Brazil from their mandolinist father. The youngsters went on to study guitar with Monina Tavora, a disciple of Andres Segovia, and their international career began with a major prize at the 1979 Young Artists Competition in Bratislava (Slovak Republic). Now these remarkable guitarists - Odair Assad, based in Brussels, and Sergio Assad based in Paris and San Francisco - spend most of their time on tour throughout the Americas, Europe, and the Far East. Their many recordings include the Latin Grammy-winning

Sergio and Odair Assad Play Piazzolla

(Nonesuch) and

Originis

(NSS Music), a collaboration with violinist Nadja Salerno-Sonnenberg.

Robin and Linda Williams

"Individually their voices can melt cheese, and in duet they can do all-purpose welding," Garrison Keillor has said of Robin and Linda Williams. Singing the music they love, be it bluegrass, folk, old-time, or acoustic country, these two have carved out a more than three-decade career that has taken them from Carnegie Hall to the Hollywood Bowl. They first appeared on A Prairie Home Companion in 1975, the same year they recorded their first album. Back 40 - marking 40 years on the road and 40 years of marriage - was released in 2013 on Red House Records.

The DiGiallonardo Sisters

The DiGiallonardo Sisters - Daniela, Nadia, and Christine - started singing together when they were kids Brooklyn. They still call Brooklyn home, and they still love stacking up those three-part harmonies. Now, Daniela teaches social studies at Brooklyn's Mark Twain Intermediate School for the Gifted & Talented; Nadia is a pianist, composer, arranger, and singer; and Christine is a singer and actor. The trio's debut album, Shout Sister Shout, was recorded with Rob Fisher live at the Virginia Arts Festival.

Shakespeare Readers

Sonnet readers: singer and actor

Liz Lark Brown

; actor

Kristen Bush

; Broadway legend

Joel Grey

;

New York Times

Executive Editor

Bill Keller

;

Edward Koch

, three-term mayor of New York City; author and educator

Michael A. Morrison

; and

Michael Ramirez

,

Marina Del Giacco

, and

Giovanna Del Giacco

, students at the High School of Applied Communication in Queens.

Richard Dworsky

Keyboardist, composer, and arranger Richard Dworsky is APHC's music director. He leads the band, composes themes, improvises script underscores, and collaborates with such diverse guests as Yo-Yo Ma, James Taylor, Brad Paisley, Kristin Chenoweth, and Sheryl Crow. He has provided music for documentaries on HBO and PBS, and has released many recordings of original material, including his latest, All In Due Time.