To download photos: right-click the image and select "save image" or "download image"
Port Notes -- Oslo
We left port on Thursday evening, some of us feeling as if two days in Oslo was simply not enough! Everyone you talked to seemed to have gone somewhere completely different: the Botanical Gardens and the Munch Museum to the east of the city, the Ibsen Museum on the outskirts of the Vika neighborhood, Vigelandsparken to the northwest, the stylish architecture in Aker Brygge, or the museums on the island of Bygdøy.
An easy site to incorporate into any itinerary was exploring Akershus Festning (Fortress). After all, the ms Rotterdam was docked right next to it! It was pretty incredible walking through the Lido on Wednesday morning, looking out the window, and seeing a 13th century castle right there. The fortress is also home to Norway's Resistance Museum, which had fascinating exhibits about the techniques resistance fighters used to communicate with each other during German occupation, including hiding telephones in good old-fashioned hollowed-out books.
The Opera House exceeded all expectations in terms of architecture. The angular white marble is often described as emerging glacier-like from the harbor, but it was hard to imagine anything cold on the beautiful, sunny afternoons we spent in Oslo. From the top of the building, whose roof was ramp-like and pedestrian, you could see the "Barcode" region of trendy skyscrapers.
The Fram Museum was a welcome refresher for anyone who had attended Rich's Tuesday lecture on illustrious Norwegian explorers Nansen and Amundsen. The Fram itself was in the building, and visitors could climb down through all its decks -- perhaps becoming startled by a mannequin of Nansen that had the uncanny semblance of eye contact! All the museums on the island of Bygdøy could be reached by bus, but they could also be reached by ferry, so many of us had the pleasure of seeing Oslo's many neighborhoods from a unique perspective on the water. As Wednesday evening wound down, many guests ate dinner outside or explored Oslo's nightlife later on, and we prepared to bid adieu to the land of endless day.
The Genius Show -- Rich Dworsky, Tim Russell, and Fred Newman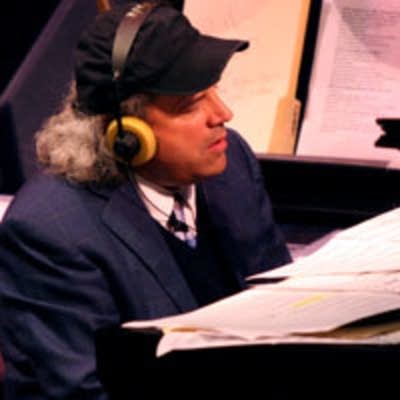 Rich Dworsky can do anything and everything, which is one way to describe his superhuman talent of improvising. In the context of A Prairie Home Companion, that means that whatever Garrison is doing with his storytelling, Rich is enhancing with his piano playing: sometimes planned, sometimes not. Have you ever noticed a time when Garrison makes a dark joke to a guest, and the piano plays something perfectly ominous? Whenever last-minute changes are made to the musical program, too, Rich is there to lead the band and keep everything smooth.
Explaining the mathematics of his genius, Rich says he has studied classical music, played in rock bands, and written theater. Specifically, he started with classical instruction at age five, then moved to Los Angeles as a high schooler to play hip jazz-rock with his pal Al Jarreau, studied music at the University of Minnesota, worked at the Children's Theatre Company, and then started playing for A Prairie Home Companion, where he has been for 24 years. He has released records on his own, as well. All in Due Time, released last year and comprising a multitude of styles, is available for purchase in the gift shop onboard.
Tim Russell grew up in Saint Paul, MN. Starting in the early '50s, he watched a lot of TV, paying close attention to Jack Benny, Ed Sullivan, The Three Stooges, cartoons like Bugs Bunny, and newscasters like Walter Winchell and Walter Cronkite. Today, he embodies all of these voices.
Mimicry is a gift, and Tim was certainly born with it. Tim says, "If you have an ear for mimicry, you build up a library of character types, and you can draw from those. Every character is partially based on someone I've listened to. Shakespearean voices--I think of Richard Burton, John Gielgud. John McCain was a mixture of Liberace and Carol Channing--a strange amalgam. It's really an accumulation of audio experiences that forms a sort of audio file."
Tim worked for years as a radio DJ and program host, interviewing famous authors, actors, directors, news personalities, and political figures, which nourished his mimicry arsenal. He continues to build his repertoire by staying updated on current events, media, and culture. He also studies history on his own time, and goes to every museum he can in each city we visit. If you went to any museums while on this cruise, you likely ran into Tim.
"Error doesn't mean to fail, it means to seek," says Fred Newman. The serendipity of errors informs Fred's career. He is not a person who seeks an ultimate goal or has a clear vision of what will come next. He swims upstream, trying different things along the way. He studied both economics and art in college while dabbling in storytelling and stand-up comedy. A mistranslation once landed him in a Finnish town of 27 people working as a blacksmith. He drove across Scandinavia on a moped, and spent his only night ever in jail in Bergen--free lodging! Thankfully, the windy path eventually landed him in the Royal Academy of Radio Actors.
Fred is self-taught. As a kid, he learned how to blow glass from books. This empowered him to believe that he could learn to make just about anything he wanted to. As an adult, he read an old science book and made a motor from wine corks, paper clips, and magnets. He once even made a speaker out of a beer cup and earbuds and sold this idea to PBS!
When it comes to sound effects, Fred creates new things all the time to get the job done. "Whatever props are around me can enhance what I do with the mouth. I'm just doing a caricature." He makes it sound so easy! To be fair, he has had years of practice. As Fred says: "Follow your weird."
Lecture Notes -- Bendik Rugaas
UNESCO established the Memory of the World Programme in 1992. The impetus originally came from a growing awareness of the parlous state of preservation and access to documentary heritage in various parts of the world. War and social upheaval, as well as severe lack of resources, have worsened problems that have existed for centuries. Significant collections worldwide have suffered a variety of fates. Looting and dispersal, illegal trading, destruction, inadequate housing and funding have all played a part. Much has vanished forever; much is endangered.
The preparation of general guidelines for the Programme was initiated through a contract with IFLA (International Federation of Library Associations), together with the compilation, by IFLA and ICA (International Council on Archives), of lists of irreparably damaged library collections and archive holdings. Through its National Commissions, UNESCO prepared a list of endangered library and archive holdings and a world list of national cinematic heritage. Meanwhile, a range of pilot projects employing contemporary technology to reproduce original documentary heritage on other media was commenced. (These included, for example, a CD-ROM of the 13th Century Radzivill Chronicle, tracing the origins of the peoples of Europe, and Memoria de Iberoamerica, a joint newspaper-microfilming project involving seven Latin American countries). These projects enhanced access to this documentary heritage and contributed to its preservation. IAC meetings have since been held every two years. Several Memory of the World national committees have been established around the world. The Memory of the World Register - in some ways the most publicly visible aspect of the Programme - was founded on the 1995 General Guidelines and has grown through accessions approved by successive IAC meetings.
Passenger Profile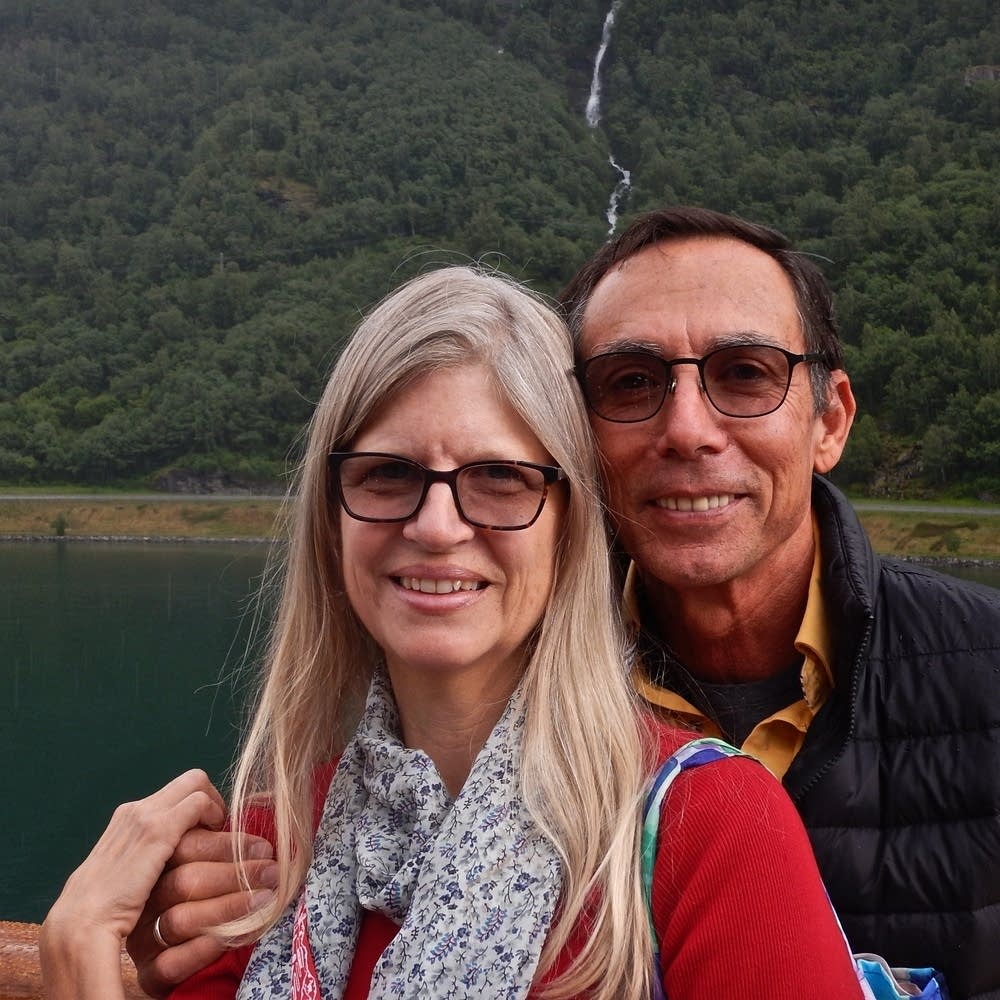 They say the best person to marry is your best friend, and that's exactly what Alessandra Anisdel and Miquel Reinfeld from Hollywood, FL, finally figured out after decades of being best friends. They both grew up in the same building down in Caracas, Venezuela, but it wasn't until 10 years ago that they realized they were each other's bershert (soulmate).
Something about an APHC cruise that you always look forward to?
"Getting to meet so many interesting people with so many wonderful stories."
Happiest moment you've had on this cruise?
Alessandra: "Celebrating our 10th wedding anniversary and doing it in Norway where my grandmother was from."
One place in the world that you would love an APHC cruise to go to?
"The Mediterranean, Greece and Italy."
Exactly where on this ship is the best place to be?
Alessandra: "Listening to Garrison every night in the Showroom."
Miguel: "I like the back of the ship where I can watch the sunset at 11 o'clock at night and have a slice of pizza."
Share with us what you do at the end of each cruise?
Alessandra: "Whenever I go on these cruises, I pack clothes that are in good to excellent condition that I no longer wear anymore. Then at the end of every cruise I find someone from the ship's staff who I've gotten to know and give them my clothes for either themselves or to send back home. It's a win-win for both that person and for me as well, because I have less clothes to pack and more room to put anything I've bought during the cruise."
View From the Bow -- Natalie Springuel
The great Viking voyages are said to have survived on Stockfish. Codfish were harvested from Norwegian waters in the wintertime then gutted and hung to dry on wooden racks. The region's cool air provided the original freeze drying method, preserving the nutrients but eliminated the moisture. The stockfish was hard as wood and easy to pack on multi-year voyages. Vikings also used stockfish as currency to trade for grains to make enough ale to last through the winter.
Klipfisk wasn't introduced in Norway until the Basque and other southern European cultures started trading in salt. Klipfisk is cod cured in salty brine and then air-dried.
Lutafisk is stockfish soaked and softened in water and lye, and then cooked. There are all kinds of stories about the origins of the gelatinous mass. My favorite one involves Viking fishermen who had hung their Stockfish to dry, as usual, on wooden racks. Alas, a neighboring clan attacked and set fire to the village. The stockfish racks collapsed. When a storm blew in, the fire was extinguished but the remaining stockfish was left to soak in a soupy pool of ash-filled (i.e. lye-filled) rainwater. When the villagers returned hungry, they found the stockfish, cooked it up, and enjoyed a new feast. Lutafisk was born.
Literary Limericks
Excerpted from Garrison's forthcoming book of limericks to be published by Grove/Atlantic
The letter I, naturally,
Is meant to represent me.
The writer, myself,
My books on your shelf,
My voice, my hand on your knee.
Y, my dear reader, is You,
Without whom whatever we do
Has little meaning
Like a tree that is leaning
And falling in the woods out of view.
And Z is for zest and pizazz
Which all great literature has,
The song and the beat
Of feet in the street,
The juice and the joy and the jazz.
---
Journal entries:
Rotterdam | North Sea | Edinburgh | Inverness | North Sea | Trondheim | Ålesund | Flåm
Bergen | North Sea | Oslo | North Sea | Rotterdam | Talent Show