To download photos: right-click the image and select "save image" or "download image"
Port Notes: At Sea -- Bound for Oslo
We spent Tuesday at sea, rounding the southern peninsula of Norway as we headed towards Oslo. As is usual on our "at sea" days, the schedule was packed with things to do. Bright and early, Natalie hosted a "naturalist on deck" session at 6:00am, and then a second session at 9:45am. The Wajang Theater pulsed with life as we wandered in and out--quite comfortable with each other at this point--to hear about Norway's indigenous people, its most intrepid explorers, its most famous works of literature, and its recent coastal industries. Rich's lecture on legendary Norwegian explorers Roald Amundsen and Fridtjof Nansen was fascinating, and some of us laughed and cringed when Rich described how tragically misguided the English strategies were for exploring the Arctic in the 19th century. (Example: The English tended to brutally overcook their meat, thus depleting its nutritional content and inducing scurvy.)
A big hit of the morning was Garrison's event inviting guests to recite poetry by memory in the Showroom. It was intriguing to hear each passenger's personal story, and when and why they memorized a poem. A passenger who emigrated from Czechoslovakia to New York City many years ago recited a poem by William Henry Davies called "Leisure." The message seemed particularly relevant to this ship full of travelers taking the time to enjoy life:
What is this life if, full of care,
We have no time to stand and stare.
...
No time to turn at Beauty's glance,
And watch her feet, how they can dance.
The afternoon offered a wealth of musical concerts to attend, from Karan Casey at the Ocean Bar to Francesco Cali and Dan Chouinard at the Explorer's Lounge and Jessica Medoff and Michael Bunchman at the MIX. Passengers who enjoy singing (okay, that's most of us) were excited to exercise our own voices a bit later that night at the Broadway Sing-a-Long taking the place of our usual A Prairie Home Companion show at 6:00 and 8:00pm.
The Genius Show -- Sarah Heaton and Richard Kriehn
On Monday night, Garrison conducted a relaxed dual interview with Sara Heaton and Richard Kriehn at the Showroom for the fifth installment of the "Genius Show." Although you wouldn't think an opera singer and a mandolin player would have much in common, they surprised us all by collaborating (along with pianist Michael Bunchman) on a Brazilian tune at the end of the event - and the combination sounded great!
Sara Heaton grew up in Newton, MA, in a household of professionals who played music for fun. She started piano lessons at age five, which is also when she saw her first opera, Carmen. Throughout her childhood, Sara kept up with music instruction (including voice lessons starting at age 14) along with other, less structured musical activities: did you know she used to sing with good friend and fellow APHC-featured musician Aoife O'Donovan?
At first, singing wasn't something that Heaton considered herself fated to do. She attended a liberal arts college and majored in anthropology, adding a music minor and continuing voice lessons. Around senior year, Heaton decided it was "now or never" for pursuing a career as a vocalist, so she enrolled as a graduate student at Boston University studying vocal performance. She also attended a Young Artists program for two summers in Santa Fe, NM, where she and 40 other aspiring opera singers sang in the choruses of ten operas and separately as soloists in excerpted scenes. From there, she landed big parts in small productions and smaller parts in big productions, and she worked various day jobs to support her art.
When she least expected it two years ago, Sara was hired as a soprano in the Metropolitan Opera's chorus. In contrast to the lives of freelance musicians, it's a remarkably stable gig that offers tenure after a few years, along with healthcare and a pension. But it comes with a steep learning curve: on Monday night, Sara shared that sometimes "rehearsal" consists of thirty minutes to study the music and a quick run-through of the action before the company performs an opera in their repertoire. Although Sara is enjoying her new job, she remains open to different possibilities, especially since she sometimes misses singing solo parts. For now, you can hear Ms. Heaton's pure, dulcet tones in the Prairie Home Opera Quartet onboard the ms Rotterdam.
Prairie Home first met Richard Kriehn in 2006 when he filled in on the show in Spokane, WA. Little did he know, he'd soon be flying all over the country most weekends of the year to play with many of his heroes on APHC. He is now one of our heroes. From classical mandolin to old timey fiddle to singin' and pickin' the guitar, the breadth of what this guy can do is astonishing. Richard started the mandolin at age 10, playing it for hours at a time. His dad bought him a three-chord songbook, and he learned his first song, "Green Green Grass of Home." Soon after, Richard took up violin in his fifth grade orchestra.
In 1984, Richard went to Sam Houston State University for music performance. He was on what he calls the "20-year plan." He would enroll in school for a bit, then quit and play in a band, work odd jobs, and repeat. When he was ready to commit to full-time study in 2004, he finished his BA at Boise State and jumped right into grad school at Washington State University. He received his MA in violin performance and conducting, and then got hired to teach at WSU. He did a lot of conducting at the university too--musicals, operas, the choir, the concert band, and the orchestra. During this time, he also played violin in the Washington Idaho Symphony. Garrison asked Richard, "You married up in the Northwest, didn't you?" Without skipping a beat, Richard answered, "I married up, yes." In the early '90s, Richard drove from Texas with his friend to Weiser, ID, for an old-time fiddle contest, and they got stuck there when they ran out of money. He started working in a kitchen and teaching guitar lessons, hoping to make just enough money to get home. Danette was one of Richard's guitar students, and let's just say he ended up staying longer than he'd planned.
Richard confessed that his "desert island instrument" is the mandolin. He played an impressive Brazilian piece for us; something Garrison pointed out would not have been in Bill Monroe's repertoire. Richard's many influences and experiences have made him an expert of all trades. We are indeed grateful to have him on our cruise sharing his many talents.
Lecture Notes -- Melissa Gjellstad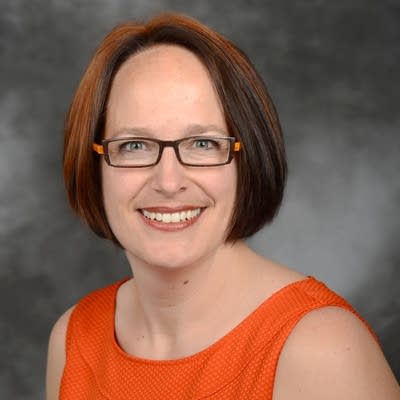 Lista
Today we travel along Sørlandet - Norway's southern coast. These calm harbors, smooth rocks, and sandy beaches are a summer vacation paradise for many Norwegians. Many from this region also emigrated to find opportunity in the USA; one place on the southwest coast developed a distinctive connection. Emigration had largely ended between the wars, but until the 1960s people from Lista continued to cross the Atlantic to live and work in New York City. A Norwegian-American neighborhood in Brooklyn became a new home for many. Others preferred to commute between their two homes. Women found work as maids or nannies, while men often worked construction. Most could not speak English when they arrived, and English words began to permeate their Norwegian.
These migrants left a post-war country of rations to arrive in the land of plenty. Most hailed from devoutly religious homes where women were not allowed to drink or smoke. Dancing and wearing pants was also suspect. These Norwegian women, accustomed to homemade clothing and sensible shoes, met the glamorous synthetic fashion in the global metropolis. They learned to wear makeup, high-heeled shoes, and shave their armpits. Many men used their paychecks on popular American cars; to this day you can encounter classic American cars on local Norwegian roads. Because many worked in construction, they also shipped home prefab houses and home furnishings. American screen doors, kitchen tables and cupboards, and small appliances found their way to Norwegian homes on Lista; some homes even ran on 110V power to accommodate the American products. Scholar Siv Ringdal has done extensive research on this unique American-Norwegian community, the inverse of what many of us might recognize from Norwegian-American traditions back home.
Passenger Profile
Thomas and Gabriele Spies are two of the happiest people you will meet on board. They live in Frankfurt, Germany, met at law school in Munich over 40 years ago and boast about their son and daughter and three grandchildren. In 1979, they moved to the States for 10 years, where Thomas started working in the banking industry. It was there that Thomas started listening to APHC and quickly became a fan. It took a quite bit longer for Gabriele to become one because she found it difficult to understand Garrison's pronunciations. But once her ear grew accustomed to GK's style, The News from Lake Wobegon translated very well to this strong Lutheran woman, who wants Garrison to know, she hopes the next cruise will be from Venice to Athens.
Best cruise you've had out of the nine cruises you've been on?
Gabriele: Eastern Mediterranean, perfect weather and the most interesting places to see. Thomas: (being the diplomat) All the cruises have been great.
One sweet memory that happened on an APHC cruise?
The first cruise, when we left the ship, Garrison shook the hand of all us and it was a very nice gesture, it was terrific.
Uplifting part of your day on an APHC cruise?
Daily morning choir practice when we sing lots of Lutheran songs with Vern Sutton and many times Garrison joins us.
Easiest part of going on an APHC cruise?
Thomas: It's perfectly organized. You arrive at the airport and everything is being taken care of. Gabriele: Everyday is well structured for the both of us with the way the schedule is laid out.
Funniest moment that happened on an APHC cruise?
Thomas: All of the Sue Scott and Tim Russell shows when they add their voice to movies clips. Gabriele: On this cruise, it was seeing Tim Russell as the Pope.
View From the Bow -- Rich MacDonald
Immigration and emigration is not the sole purview of us humans. Look outside on our at sea days: you may just see a bird seemingly ill-equipped for the aqueous world. During our days at sea, we have seen a trio of Wood-pigeons, a solo Rock Pigeon, and a Blackbird haunting the nooks and crannies of the deck. So why do birds normally associated with land appear on ships?
The reasons are many. The search for food is constant. Hey, what is that big white and blue thing over there? I wonder if I might find food there? The ship leaves dock and suddenly the bird finds itself 50 miles offshore, which may as well be 1,000 as far as most songbirds are concerned.
Some birds get blown to sea, unable to flap faster than the winds. For many birds, to land in deep water is certain death, so a ship offers a desperately needed respite.
With today's miniaturized technology, we are learning many songbirds do, indeed, migrate over open water. In their case, adverse weather can stall their headway. Again, they find themselves in urgent need to land and refuel. Of course, a ship rarely offers the necessary food resources. I know one merchant marine who brings freeze-dried worms to feed those starving vagrants.
Literary Limericks
Excerpted from Garrison's forthcoming book of limericks to be published by Grove/Atlantic
The dark satirist Ambrose Bierce
Made fun of mankind something fierce
And he disappeared
And, what is more weird,
Returned as a girl, Mildred Pierce.
A true Yankee was Robert Frost
And it came at a terrible cost --
Jumpin' and shakin'
Was a road never taken
And he seldom got thoroughly sauced.
Food to Try
Cloudberries
Cloudberries are called 'molter' in Norwegian and are often nicknamed 'highland gold' (viddas gull). Cloudberries are from the rose family of plants and therefore are closely related to strawberries, raspberries, cherries, and apples. Cloudberries grow in swamp areas in the Arctic on mountains, on plains, and even by the sea. The taste is usually described as a sweet-sour apple flavor.
Cloudberries are THE Norwegian berry. They are highly prized because simply, they are hard to get. Cloudberries are not commercially grown and so hand-picking in the mountains is the only way even the shops to get their hands on them. Try Multekrem, a dessert made of cloudberries and whipped cream.
---
Journal entries:
Rotterdam | North Sea | Edinburgh | Inverness | North Sea | Trondheim | Ålesund | Flåm
Bergen | North Sea | Oslo | North Sea | Rotterdam | Talent Show