To download photos: right-click the image and select "save image" or "download image"
Port Notes -- Ålesund
On Friday we disembarked in a lightly drizzly Ålesund, which in 1904 suffered a devastating fire that left 10,000 people homeless. Luckily, foreign nations were quick to respond with aid, and the Norwegian city was rebuilt within three years mostly in the Art Nouveau style. All of us enjoyed the exquisite architecture, either from the streets or from the ship's windows.
Leaving the ship, some of us opted for the hop-on, hop-off bus and saw all of Ålesund's most important sites--a smart tactic in a city of scattered islands connected by roads. The view from Mt. Aksla wasn't quite as spectacular as it would be on a sunny day, but I hear the coffee in Fjellstua Kafé tasted even better with the mist pushing up against the windows.
Others of us wandered out of the rain into cozy museums. Those who visited Jugendstil Senteret, which explains the presence of Art Nouveau architecture in Ålesund, also gained admission to the connected Kube Museum, which had a fabulous exhibition on contemporary Norwegian painter Ørnulf Opdahl, whose dark, moody landscapes are a far cry from Romantic-era Norwegian paintings of fjords, waterfalls, and rainbows. Of his work, Opdahl explains, "Darkness is never black, it always has a colour, a temperature. Darkness appears monotonous only at first glance ... in order to paint the light, I have to make room for darkness."
Passengers who visited the Ålesund Museum were treated to the unbelievable story of four Norwegians who built an egg-shaped lifeboat prototype known as the Uræd ("unafraid") and journeyed across the Atlantic in 1904 to prove the life-saving capabilities of the vessel. After five months in the ultra-cramped quarters (the boat was only 18 feet long!), they landed in Gloucester, MA, the boat leaking too much at this point to make it to their final destination of New York. At the Fisheries Museum, we learned about Ålesund's most famous export: salted dried cod. And at cafés around the city, some of us tried it out as bacalao or fish cakes.
Lecture Notes -- Bendik Rugaas
Force Benedict
The first encounter with German aircraft occurred on 12 September 1941. Five Hurricanes came upon an equal number of Messerschmitt Bf 109s of Luftflotte 5, which were flying fighter cover for a Henschel Hs 126 reconnaissance aircraft. In the subsequent skirmish, three Bf 109s were shot down; the British lost one Hurricane. Pilot Flight Sergeant N. H. Smith died in the crash and was thus the first airman of the fleet killed in action.
Until 10 October, the 151 Wing flew missions almost daily, either air patrols over the port of Murmansk, Kola and Russian Shipyard Number 10 at Polyarny District, or escorting Soviet bombers that attacked German or Finnish airfields. There was aerial combat on five days during the operation, in which the fleet shot down twelve Bf 109s, one Hs 126, and two Junkers Ju 88s. Most of the shots targeted the experienced pilots of 81 Squadron, who had previously fought in the Battle of Britain.
From 10 to 21 October 1941, the British pilots briefed Soviet pilots of the 72nd SAP (Smeshannaya Aviatsionnyy Polk) on the Hurricane. Individual pilots, among them Boris Safonov, (squadron leader of the 72nd SAP) were flying this type as early as the end of September. From 9 October onward, the first Soviet squadron was ready for duty; on 25 October, the first Soviet air victory was achieved over a Messerschmitt Bf 110.
The Genius Show -- Heather Masse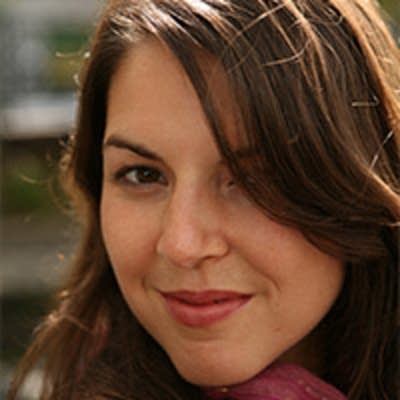 Thursday night's edition of "The Genius Show" brought us an in-depth interview with Heather Masse, accompanied by Jed Wilson. They did a few tunes, and GK asked the tough questions to figure out where she got that golden voice. She comes from a musical family--her mother was a classical pianist, music teacher, and church organist. Her father played guitar and sang in a country rock band. Heather grew up singing hymns with her siblings in church and at home.
Heather's influences are both folk--Joni Mitchell, Simon and Garfunkel, and jazz--Ella Fitzgerald and Sarah Vaughan, among others. "I related to the [jazz] standards in a more emotional way as a kid. I listened to those records so many times, I started to embody them."
The decision to pursue a career in music wasn't always obvious to Heather. She wanted to do something that would help others, and she almost went into nursing. Just as the deadline for her college decision was approaching, someone came up to her after a performance and told her that hearing her sing was a healing experience. She knew then what her decision would be, and she attended the New England Conservatory alongside Jed Wilson and Aoife O'Donovan. She had an internship doing music therapy with Alzheimer's patients during college, which was an ideal way to merge her many interests.
About 10 years ago, Aoife introduced Heather to the Wailin' Jennys. They were seeking a new member, and after attending a Jennys show at the World Café in Philadelphia, Heather auditioned in the women's handicap bathroom, singing "Amazing Grace" with her future bandmates. "It was a very sisterly feeling we all had. Meant to be."
Coming from a jazz school where she was constantly improvising and never singing anything the same way twice, it was a bit of an adjustment at first. With three-part harmony, there's no room for improvisation. "I enjoyed finding the subtlety and freedom within that context. The Jennys are very polished, focused on what the song needs. It's less about the performance and more about supporting the song. When I play with Jed, we go wherever the moment leads us. This is also really fun. I love having balance between the two."
Heather continues to write new music, and we got to hear an inspirational new song of hers called "Hold On." The Wailin' Jennys are coming out with a new CD in the fall. Keep your eyes peeled!
Passenger Profile
Tom and Janet Paul's paths crossed when Janet arrived to teach kids of military personnel at the Officers' Club in a quaint Bavarian village where Tom, a dashing Lieutenant, was stationed. Tom is originally from Dallas and Janet hails from the "Lutefisk Capital of the World," Madison, MN. Their fairytale romance continues to endure after fifty-three years together, three daughters, and five grandchildren.
Could you tell us the main reason you cruise with APHC?
"It's a fabulous opportunity to be with a group of people we feel we belong to, and the genius of Keillor is what draws us to these cruises, not the destinations."
Any musical performer or group that really stands out for you?
"They're all fantastic, but if we have to choose, Karan Casey, Christina DiGiallonardo and Maria Jette."
The biggest surprise on this or any other APHC cruise?
"We missed the Talent Show and we're surprised that it's back and we're very, very happy."
Can you share with us your most memorable moment on the cruise?
"We sang in the first talent show back in 2007. We were Team Lutefisk, 22 members made up of family and friends. And no, we didn't win."
How many desserts do you enjoy in one day on the ship?
"Let's just say two desserts each and lets leave at that."
Unique only on an APHC cruise?
"The outstanding talent and variety of entertainment as well as the friendly passengers."
Perfect place on the ship to either start your day or end it?
"Our cabin."
View From the Bow -- Rich MacDonald
Rrrrr, matey! What do Vikings and skuas have in common? They both are pirates, stealing from the weak. In the case of skuas, they chase most any seabirds--gulls, fulmars, shearwaters, and more--until they disgorge their most recent meal. Then the skua will dive and catch this delectable morsel before it hits the water. Of course, skuas are powerful and agile fliers, and as they chase a victim, they are not above foregoing the regurgitant and eating the weaker bird itself.
Skuas and jaegers (German for "hunter") are in the same genus, Stercorarius. They are readily identifiable as large, powerful, gull-like birds that are mostly all brown with white patches at the base of their primary feathers near the end of their wings. In the North Atlantic, there are three species of jaegers and two of skuas.
South Polar Skuas (which "winter" in the North Atlantic) breed on the Antarctic Peninsula and look like a warmer brown version of the Great Skua. There, they eyeball you, sizing you up as if pondering whether you are a potential meal or just a lumbering nuisance.
Great Skuas are highly territorial on their breeding grounds. In Norway, look for them especially on the heather slopes approaching Runde. Watch out, though, or you may be attacked by the pirate if you get too close to their nest.
Literary Limericks
Excerpted from Garrison's forthcoming book of limericks to be published by Grove/Atlantic
Gore was in love with Vidal,
The gentleman who had it all,
Intelligence, style,
Great books, a whole pile --
If you doubt it, give him a call.
Question: are limericks art,
Possessing a soul and a heart,
Or simply the smile
Of innocent guile
That leads to a small pungent fart?
Travel Tips
Flåm offers an abundance of outdoor activities. If you plan to go on a sporty boat ride with Holland America or FjordSafari, we recommend that you dress warmly. Even if it's sunny out, the air whipping past your face will also be whipping over the fjord water: and both will be cold!
Q: Why did Ole sell his waterskis?
A: He couldn't find a lake with a hill in it.
Q: What do you call a Norwegian car?
A: A Fjord.
---
Journal entries:
Rotterdam | North Sea | Edinburgh | Inverness | North Sea | Trondheim | Ålesund | Flåm
Bergen | North Sea | Oslo | North Sea | Rotterdam | Talent Show