To download photos: right-click the image and select "save image" or "download image"
Port Notes -- Inverness
We docked Tuesday morning at a slightly overcast Invergordon, whose many murals charmed those who took time to explore the small port town. Luckily the sun came out later -- and then it drizzled. And then it cleared up again. And then it rained again! We learned that Scotland is a country of dynamic weather, and we were happy to have brought our raincoats with us.
681 of us -- over half the ship's guest population -- went on excursions yesterday: hunting for the Loch Ness monster, visiting Dunrobin Castle, canoeing the Aigas Gorge, or participating in any one of the many other exciting tours. Others opted to take the bus (25X) or train into Inverness. The scenery on the way to town was an exercise in understated beauty: majestic hills, moss-floored woods, firths at low tide, and clusters of sheep, cows, and yes, even Shetland ponies.
Inverness Castle boasted a panoramic view of the city below, which actually felt more like a town because of how easily navigable it was and how many of the people seemed to be going about their daily business. Not so humdrum is the history of the city: one plaque informed visitors that when Mary, Queen of Scots visited the castle in 1562, she was denied entry by the captain in charge. He was executed for this grave insult, and his severed head was displayed on the castle wall for all to see. Talk about real-life "Game of Thrones" drama!
Some of us decided to stroll along the River Ness, crossing a white cable bridge that made us cruise passengers feel right at home with its modest but palpable bounciness. Sights along the opposite bank included the striking Eden Court Theatre, which is the largest combined arts center in Scotland, and the red Tarradale stone walls of St. Andrew's Cathedral.
On the way back to Invergordon, we noticed that the tide had come in to Moray Firth and Beauly Firth, which meant that time had indeed passed, and none of this had been a midday-ale-induced daydream.
Lecture Notes -- Melissa Gjellstad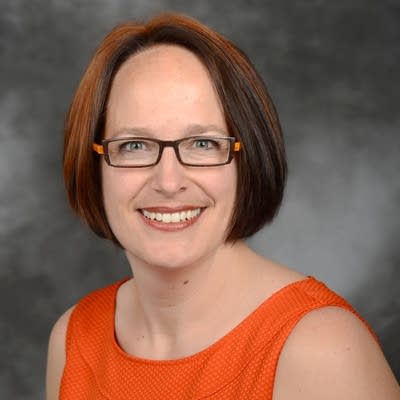 A Short History of Language in Norway
There are three official languages in Norway: bokmål, nynorsk, and samisk. The first two are written forms of Norwegian, and the latter is the language of the indigenous Sámi people. Historically, the Sámi lived in the northern reaches of Norway, Sweden, Finland, and Russia's Kola Peninsula. That diversity is also reflected in the multiple oral and written Sámi languages. Norwegian authorities in the past attempted to eliminate the Sámi language, prohibiting its use in schools and in public life. Today the language is present in Norwegian society, from the books, music, and films by Sámi artists to the national news broadcasts on radio and television.
Danish dominated as the language of power during the four hundred year union with Denmark. In 1814 in the aftermath of the Napoleonic Wars, control of Norway was transferred from Denmark to Sweden; the Swedish king allowed Norwegians to create their own constitution. Norwegians celebrate this each year on the 17th of May. Opinions were divided about how best to shape the budding nation's language and culture. Some wanted to build on the Danish influence and Norwegianize it; that language evolved to a Dano-Norwegian called riksmål (and later bokmål). Others supported a grassroots effort to capture the vernacular from the countryside. Ivar Aasen (1813-1896) traversed the mountains and valleys to gather the dialects of the people, which he merged into a new written standard called landsmål (and later nynorsk). Aasen's home and language center, near Volda, is approximately 70 km from our port at Ålesund.
Learn some beginning Norwegian with Melissa on Wednesday!
Performer Profiles -- Peter Lind
Peter Lind is a man born to wear a bow tie. And why not? Like the classic tie that has two wings, Peter too, has his two wings that have enabled him to soar in two very different worlds. He's aboard ship performing for you fortunate folks in the band "The Swingin' Swedes," blowing out Dixie Jazz tunes through his trumpet that will have you tapping your feet and singing with a style and voice that will make you smile. Peter also holds a PhD in Rhetoric, and teaches medical students useful techniques in communicating to their future patients, as well as others in the art of storytelling.
Born in 1968 in southern rural Sweden, Peter and his younger sister grew up on his parents' farm. They didn't raise cattle or plant potatoes though. Rather, Peter's father was a timberman, "a Lumberjack" Peter says pridefully, who grew trees to sell for paper and lumber.
Inspired by an old Dixieland recording of "Way Down Yonder in New Orleans," by Jimmy McPartland, he started playing the trumpet at just eight years old and hasn't stopped since.
Unlike most young kids growing up in the 1970s, Peter found himself drawn to the music of the the '20's, '30's and '40's jazz, with a brief romance with the music genre called ska, which originated in Jamaica. Ska is the precursor to Reggae and contains a bit of American jazz and rhythm and blues. But it was Old-time jazz and the Great American Songbook that won him over. It has been his lifelong passion and musical influence. As Peter so eloquently puts it, "I'm a sucker for strong tunes with good lyrics, lyrics that tell a story."
Steve Cummins earned his undergraduate degree in Journalism and his Master's in Human Resource Management from West Virginian University. After college, he moved to Kentucky and started racing up the corporate ladder to become Senior Director of Human Resources for Churchill Downs. Steve is big man, with a big personality, and lots of good stories tell. So if you see him, stop and welcome him. Offer to buy him a drink -- but make sure it's bourbon.
What is the role of Human Resources for Churchill Downs...making sure the jockeys are nice to the horses?
"Not quite, my particular forte is employee relations, not just for the track but they also own a number of casinos."
One major reason you finally decided to come on an APHC cruise?
"This is an amazing opportunity to see other parts of the world, to see Garrison, and to meet like minded folks."
Biggest surprise you discovered about the cruise?
"How accessible and helpful the APHC staff is. You see these folks everywhere, those that make all this happen behind the scenes."
Easiest part of the cruise?
"Making friends that I will definitely stay in touch with."
Good way to end the day?
"The Crows Nest is a lot of fun, the music great and a nice place to meet people."
One sketch from the show that stands out.
"I got two, Guy Noir and the Mom sketch. To see them live adds another dimension to them. They are amazing."
Next place you wish an APHC cruise goes?
"The Mediterranean or South America."
View From the Bow -- Rich MacDonald
As we are cruising (most any distance), you look out from the ship. And SPLASH! SPLASH! But you see nothing for a moment. And then a large, beautiful, white bird pops up. Northern Gannet! This is among my most favorite birds. Every day so far on this adventure we have seen gannet.
Many, many gannets. But approaching Invergordon they really put on a show.
The primary mode in which gannets feed is plunge-diving. They fly parallel to the ocean surface, anywhere between 40 and 100 feet above, long wings locked in extension, head down goggling for herring or other small schooling fish. When delectable prey items are sighted, the gannet folds its wings to dive, head first. Mere moments before piercing the surface, they reposition their wings even further back, streamlining their form to better pierce the water.
Once in the water, they generally catch their prey within seconds, less than 20 feet deep. Studies by Dr. Bill Montevecchi at Memorial University in St. John's, Newfoundland, using time-depth recorders strapped to the back of Northern Gannets have revealed that they can dive as deep as 120 feet! Underwater, they "fly" with their wings.
Gannets are truly an amazing species!
Literary Limericks
Excerpted from Garrison's forthcoming book of limericks to be published by Grove/Atlantic
Miss Austen, the valiant Jane,
Abstained from gin and cocaine
And consorting with men,
But now and again
She was thrilled to take walks in the rain.
Teen-agers love E.E. Cummings
For his romantic hummings and strummings
And his embrace
Of The All-Lower Case
And he didn't write long but short, Cummings.
Common Words/Phrases
Tomorrow we arrive in our first Norwegian locale! Impress the locals with your Norwegian skills:
Hey! Friend! Hei kompis!
Thank you (very much)! (Tusen) takk!
You're welcome! (for "thank you") Ver så god! [vahr sho good]
Do you speak English? Snakker du engelsk?
---
Journal entries:
Rotterdam | North Sea | Edinburgh | Inverness | North Sea | Trondheim | Ålesund | Flåm
Bergen | North Sea | Oslo | North Sea | Rotterdam | Talent Show