2017 APHC Cruise — Guests
Guests
Garrison Keillor
Garrison Keillor was born in Anoka (1942), graduated from the University of Minnesota (1966) with a major in English and journalism, and lives in St. Paul with his wife, Jenny Lind Nilsson. He has worked for Minnesota Public Radio since 1969 and began A Prairie Home Companion there in 1974. He is the author of numerous books, including Pilgrims: A Wobegon Romance; O, What A Luxury: Verses Lyrical, Vulgar, Pathetic & Profound (Grove Press); and The Keillor Reader (Viking). He is also the editor of the Good Poems anthologies. In the fall of 2016, he will be performing with the Royal Philharmonic in London, giving the keynote speech to the annual meeting of the John Updike Society, and speaking at the sesquicentennial of Carleton College, in addition to finishing a Christmas play and a novel, You Can Count On Me.
Tim Russell
One minute he's mild-mannered Tim Russell; the next he's George W. Bush or Ira Glass or Barack Obama, even Donald Trump. It's pretty darn difficult to stump Tim. Want proof? Check out Tim Russell: Man of a Thousand Voices, a CD collection of favorite moments from his work on APHC. On film, his roles include the part of Al, the stage manager, in the Robert Altman movie A Prairie Home Companion and a detective in the Coen brothers' A Serious Man. Tim is also a film critic; his reviews can be found at russellreviews.com.


Sue Scott
Sue Scott has taken her talents from the stage to the airwaves doing "funny voices on the radio" with A Prairie Home Companion's Royal Academy of Radio Actors since 1992. Never short on versatility, she has played everything from overly concerned moms to Guy Noir femme fatales to black-belt reference librarians to devastatingly beautiful supermodels to leathery crones who've smoked one pack of Camel straights too many. A highly regarded character actor who is well known for her extensive voice-over work on radio and television, Sue has also appeared on theater stages throughout the Midwest and is featured as Donna the makeup lady in the movie A Prairie Home Companion, directed by Robert Altman. Sue Scott, Seriously Silly, a CD produced by A Prairie Home Companion, highlights Sue's best work on the show … so far.
Fred Newman
Fred Newman first learned to spin tales and scatter sounds from great storytellers in small-town Georgia. Today, he is an actor, writer, musician, composer, and sound designer for stage, screen, cartoon, and concert hall. He is also the sound-effects guy for A Prairie Home Companion. Author of the book MouthSounds, he has appeared on TV shows including Saturday Night Live, Sesame Street, Disney's New Mickey Mouse Club, and public television's Between the Lions. His recent projects range from the debut of his first symphony in San Francisco to imagining, for the National Park Service, the sound of Old Faithful from five miles below to surface eruption — all done with his mouth.
Musical Guests
Kate Beahen
Originally from Anoka, Minnesota, actor and singer Kate Beahen earned a degree in music theater from Florida State University, spent a few years in New York, and is now based in Minneapolis. She has been seen locally at the Guthrie Theater, Theater Latté Da, the Ordway Center, Lyric Arts, Skylark Opera, and DalekoArts. Kate has also spent time directing and teaching youth workshops across the state. She has appeared on A Prairie Home Companion from New York and from venues closer to home, and is delighted to be onboard for this Prairie Home cruise.


Ross Benoliel
Ross Benoliel has been singing opera professionally for the past 15 years. His international solo career has taken him across the world: Glimmerglass Opera, New York City Opera, and Hong Kong Opera are just a few of the celebrated venues in which he has performed, singing lead baritone roles in famous works such as La Bohème, Il Barbiere di Siviglia, and Così fan tutte. He is currently a full-time chorus member of the Metropolitan Opera. He performs in upward of 21 operas a year, in as many as five languages a season. In addition, Ross is a classically trained pianist who studied piano at the University of Michigan School of Music. He loves collaborating with singers and especially enjoys any opportunity to work with his wife, Christine DiGiallonardo.
Lee Blaske
Composer, arranger, multi-instrumentalist Lee Blaske has never quite figured out his specialty, so he's taken a crack at virtually everything at one time or another — from classical to pop, jazz, to country, and beyond. His orchestrations can be heard on albums of artists such as Beyoncé, Janet Jackson, Celine Dion, Mariah Carey, Gladys Knight, and many others. Over the years, he has been called on to produce many arrangements for the concert stage as well as public radio shows, including From the Top! and A Prairie Home Companion. Recently, he was engaged to emulate the piano style of Vince Guaraldi for the soundtrack of the new Peanuts video game, Snoopy's Grand Adventure. In addition, he has written and performed music for hundreds of TV and radio commercials.

Michael Bunchman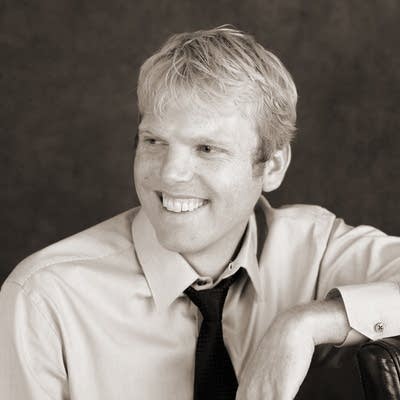 Pianist Michael Bunchman maintains a fulfilling schedule as a collaborative pianist for instrumentalists and vocalists nationwide. He has performed with the Las Cruces Symphony, Opera Saratoga, Opera Santa Barbara, and the Aspen Music Festival, and has also served multiple years on the musical staff of the Natchez Festival of Music and Utah Festival Opera and Musical Theater. He holds a Master of Music in solo piano from the Peabody Conservatory and a Doctorate of Musical Arts in collaborative piano from the University of Texas at Austin. With his wife, Jessica Medoff, Michael is co-creator of an original cabaret, The Truth About Love… and the Usual Lies. The duo has been heralded for their seamless musicality. Said critic Jon Sobel, "It's as if they can read each other's minds, piano and voice flowing together in perfect sympathy making just about any song they perform something more than the sum of its parts."
Francesco Calì
Italian pianist and accordionist Francesco Calì has lived in Copenhagen since 2003. He began his professional career at the age of 12, playing in orchestras on Italian TV shows. Later, he entered the classical conservatory V. Bellini in Sicily to study piano. After graduating, he went on to study classical composition, all the while performing as a jazz pianist and accordionist throughout Italy. In 2000, he won the international competition Pépinières Européennes pour Jeunes Artistes and moved to Copenhagen to attend classes at the Rhythmic Music Conservatory. Soon the Danish jazz environment discovered the Italian musician with the Mediterranean feeling; the audience and critics followed. "Francesco Calì's playing is simply formidable," wrote Jazz Special magazine. In addition to performing, Francesco is a composer and arranger who has written music for the Danish Radio Orchestra, among others.
Karan Casey
Karan Casey has long been one of the most innovative, provocative, and imitated voices in Irish traditional and folk music. The Los Angeles Times has described that voice "as pure and clear as the crystal from County Waterford, where she was born." She spent her childhood singing with her family, then studied voice and piano at the Royal Irish Academy of Music in Dublin. After courses in jazz at Long Island University–Brooklyn, she joined the celebrated Irish-American band Solas and later embarked on a solo career. She has won awards for Best Folk Album and Best Folk Female from Irish Music Magazine and been nominated for the BBC Folk Awards and the Danish Grammys, in addition to being a key member of Paul Winter's Grammy Award-winning recording Celtic Solstice. Among Karan's many albums is 2014's Two More Hours.
Dan Chouinard
Pianist and accordionist Dan Chouinard made his first appearance on A Prairie Home Companion in 2003 and was rehearsal pianist for the APHC movie in 2005. Accompanist for a long roster of Twin Cities musicians, he also creates live programs for Minnesota Public Radio and hosts popular community sing-alongs. He frequently returns to France and Italy on bicycle, accordion in tow, in search of tunes and adventure. He spent six years as host and producer of The Singer's Voice, an acclaimed live-performance radio series. His recordings include two volumes of P.G. Wodehouse songs with soprano Maria Jette, a collection of Gershwin tunes with Prudence Johnson, plus albums with Peter Ostroushko, Ann Reed, Peter Mayer, Neal and Leandra, the Rose Ensemble, and others.
Mike Compton
A "new bluegrass instrumental hero," said the New York Times. "One of the modern masters of bluegrass mandolin," said Mandolin Magazine. There is no shortage of accolades for Grammy- and IBMA Award-winning mandolinist Mike Compton. His decades of touring and recording with musical luminaries — ranging from rock stars Sting, Gregg Allman, and Elvis Costello, to acoustic legends like John Hartford, Doc Watson, Peter Rowan, Ralph Stanley, and David Grisman — have established Mike as a true master of the modern American mandolin and a premier interpreter of roots and Americana musical styles. A native of Mississippi, he picked up the mandolin in his teens and absorbed the area's native blues, old-time country, and bluegrass sounds. He soon gravitated to Nashville, where he helped found the iconic Nashville Bluegrass Band. He has more than 140 CDS in his discography, including work with Willie Nelson, Dolly Parton, and Patty Loveless. His solo recordings include Rotten Taters (Taterbugmusic).
Christina Courtin
Christina Courtin is a violinist, singer, multi-instrumentalist, and composer currently living in Brooklyn, New York. She is a founding member of The Knights and regularly writes arrangements of her solo material to perform with the ensemble. She has released three solo recordings of original music, and plays on The Knights' Sony Classical recordings, sharing with them a 2011 Juno Award and a 2016 Grammy nomination. The group's most recent album, Azul (Warner Classics), came out in March 2017 and features guest artist Yo-Yo Ma. As a composer, Christina has contributed work to the Five Boroughs Songbook Festival, Brooklyn Rider's "Almanac," The Knights' "The Ground Beneath Our Feet," and Kimball Gallagher's 88 Concert Tour, with a world premiere in Antarctica. As an educator, Christina has led a songwriting composition seminar at Dartmouth College and was a teaching fellow and performer at Sing-Sing Correctional Facility through the Musical Connections Program at Carnegie Hall.
Christine DiGiallonardo
New York-based vocalist Christine DiGiallonardo is at home singing in early-music chamber ensembles as well as jazz and rock bands. She performs solo and with her sisters, Daniela and Nadia, as The DiGiallonardo Sisters, and her voice can be heard on commercial jingles for Aquafresh, Mr. Clean, Playtex, and Febreze. Her theater credits include Carousel (Live From Lincoln Center), Lady, Be Good! (City Center Encores!), The Sound of Music (Carnegie Hall), and My Fair Lady (Avery Fisher Hall).


Rich Dworsky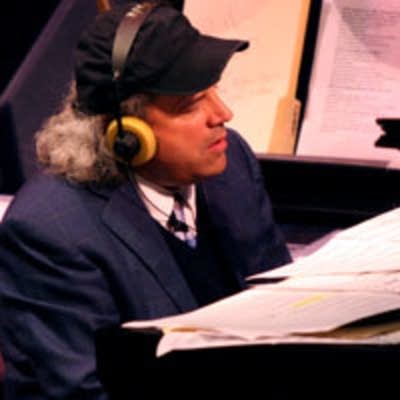 Keyboardist, composer, and arranger Richard Dworsky is music director for A Prairie Home Companion, where he leads the band, composes themes, improvises script underscores, and collaborates with such diverse guests as Yo-Yo Ma, James Taylor, Brad Paisley, and Sheryl Crow. Vocalist Kristin Chenoweth included his song "Goin' to the Dance with You" on her album Let Yourself Go. Rich has provided music for documentaries on HBO and PBS, and has released many recordings of original material, including his latest, All In Due Time.


Mario Gotoh
Mario Gotoh has distinguished herself in dual roles as an innovative violinist and violist with a remarkably versatile performance style. From a young age, she has been a featured soloist with numerous orchestras, and has performed chamber music with many prominent musicians. She has appeared at major arts hotspots worldwide, including Dresden Musikfestspiele, Cologne Philharmonie, Ravinia, Tanglewood, Aspen Festival, and Caramoor. Mario is the violinist-violist in Lin-Manuel Miranda's acclaimed hip-hop Broadway show (and soundtrack), Hamilton, since its inception at the Public Theater. In addition to being a member of The Knights, she has toured Asia with Yo-Yo Ma and the Silk Road Ensemble, and frequently performs as concertmaster, principal violin, and principal viola at productions including Radio City's Christmas Spectacular, The Grammys, Saturday Night Live, The Late Show with Stephen Colbert, and more. She holds two doctorates — in violin and viola performance — from Stony Brook University, and is passionate about teaching.
Edward Hanlon
Opera, operetta, and musical theater hold equal shares of Edward Hanlon's heart. A bass praised both for his "gorgeous voice" and his "delicious sense of humor," some of his favorite roles include Figaro, Nicholas Bottom, Dick Deadeye, the Pirate King, and Sparafucile with companies like the Lyric Opera of Chicago, Des Moines Metro Opera, the Glimmerglass Festival, Opera Theater of St. Louis, and others throughout the United States and Canada. In 2014, Edward joined the Metropolitan Opera Chorus, with whom he has sung 530 performances in 63 productions. The Long Island native lives in New York with his wife and fellow singer, soprano Tanya Roberts, who is currently very jealous that he gets to spend two weeks singing his way across the North Sea on the Prairie Home Scotland/Norway Cruise!
Sara Heaton
American soprano Sara Heaton, noted for her "gleaming lyricism" by Opera News Online and her "sweet, pure soprano" by the Chicago Tribune, is gaining recognition as a sensitive performer of both opera standards and new works. Career highlights include singing Strauss' Four Last Songs with the Xalapa Orchestra in Mexico and guest conductor Donald Palma, her role debut as Violetta in La Traviata with Opera in the Heights in Houston and conductor Enrique Carreón-Robledo, a Symphony Hall debut as Papagena with the Boston Youth Symphony Orchestra and Federico Cortese, and singing on a Grammy-nominated recording with Martin Pearlman leading Boston Baroque in Monteverdi's Il ritorno d'Ulisse in patria. Other favorite roles include Despina in Cosí fan tutte, Celia in Lucio Silla, Pamina in The Magic Flute, and Maria in West Side Story. This season, Sara joined The Metropolitan Opera Chorus as a full-time member.
Eric Jacobsen
Hailed by the New York Times as "an interpretive dynamo," conductor and cellist Eric Jacobsen has built a reputation for engaging audiences with innovative and collaborative programming projects. He is co-founder, Artistic Director, conductor, and cellist of The Knights. As conductor, Eric has led the inventive ensemble at venues ranging from Carnegie Hall, Lincoln Center, and the 92nd Street Y, to Central Park's Naumburg Orchestral Concerts, the BRIC Celebrate Brooklyn! Festival, and (Le) Poisson Rouge, as well as the Vienna Musikverein, Dresden Musikfestspiele, Cologne Philharmonie, Düsseldorf Tonhalle, and the National Gallery of Dublin. He is a founding member of genre-defying string quartet Brooklyn Rider and a member of Yo-Yo Ma's Silk Road Project. In 2015–16 season, he celebrated his inaugural season as Music Director of the Orlando Philharmonic and his second seasons as both Music Director of the Greater Bridgeport Symphony and Artistic Partner with the Northwest Sinfonietta.
Maria Jette
Versatile soprano Maria Jette can sing opera one minute, then make a sharp turn to pop songs, chamber music, oratorio, or show tunes the next. She is often a guest on A Prairie Home Companion and has appeared with orchestras nationwide, including the Los Angeles Chamber Orchestra, New York Chamber Symphony, Saint Paul Chamber Orchestra, and Minnesota Orchestra. She has collaborated with choral groups across the U.S. and has been a frequent performer at the Oregon Bach and San Luis Obispo Mozart festivals and the Oregon Festival of American Music. Among her recordings are two albums of P.G. Wodehouse songs, with pianist/accordionist Dan Chouinard: In Our Little Paradise: Songs of P.G. Wodehouse and The Siren's Song: Wodehouse & Kern on Broadway.
Larry Kohut
Bassist Larry Kohut has played on dozens of albums and many film scores, as well as performing with jazz artists such as Patricia Barber, Mel Tormé, Vincent Colaiuta, and Tony Bennett. In addition, he is an adjunct faculty member at Columbia College Chicago, where he teaches acoustic and electric bass.





Richard Kriehn
Minnesota-based multi-instrumentalist Richard Kriehn has played on A Prairie Home Companion since 2010. He has also performed in symphony orchestras, bluegrass bands, baroque ensembles, pit orchestras, cover bands, and country bands. While living in Nashville, he toured with Travis Tritt, Aaron Tippin, and Michael Peterson, all the while, playing in the Nashville Mandolin Ensemble and the bluegrass group 1946. He made numerous appearances on the Grand Ole Opry, and you may have caught him on Prime Time Country — or even an episode of Walker, Texas Ranger. Prior to moving to the Twin Cities, Richard and his family lived in Eastern Washington where he was a faculty member in the School of Music, Washington State University.
Morten Gunnar Larsen
Morten Gunnar Larsen recorded his first album, Classic Rags & Stomps, in 1975 and went on to graduate from the Norwegian Academy of Music three years later, specializing in classic ragtime and early jazz. Founder of the 10-member Ophelia Ragtime Orchestra, the Oslo-born Larsen also worked in the United States as pianist and musical director of the hit musical One Mo' Time in New Orleans, New York, Philadelphia, Houston, and Washington, D.C. — as well as touring to Brazil and Sweden. He has created several musical programs, including Memories of Eubie, based on Eubie Blake's music, as well as a portrait of Jelly Roll Morton titled Jelly Roll! The Music and the Man, which had a highly successful Off-Broadway run, toured the U.S., and played in London's Theatre Royal Stratford East. As the show's musical arranger/director — as well as for his role as piano soloist — Morten Gunnar Larsen received an Obie Award. His recent recordings include Sorgenfri and Creole Connections.
Howard Levy
Howard Levy is an acknowledged master of the diatonic harmonica, a superb pianist, innovative composer, recording artist, bandleader, teacher, producer, and Chicago area resident. In 1970, at the age of 19, he discovered how to play the diatonic harmonica as a fully chromatic instrument. This opened new possibilities for an instrument that had been limited to playing folk and blues. Equally at home in almost any style, the two-time Grammy Award winner is a favorite with audiences worldwide and a sought-after recording artist, appearing on hundreds of CDs and several movie soundtracks. His collaborations include Béla Fleck and The Flecktones, Trio Globo, oud player/composer Rabih Abou-Khalil, guitarist Chris Siebold, and The Riessler/Levy/Matinier Trio. Among his own numerous recordings is 2016's Tango and Jazz, featuring performances of Piazzolla tangos and Howard's original jazz compositions. Visit Howard's online harmonica school.
Heather Masse
Growing up in rural Maine, Heather Masse sang hymns and folk songs around home with her family. Now based in New York, this New England Conservatory of Music alum is a one-third of the Juno Award-winning Canadian trio The Wailin' Jennys. Following the release of her solo album, Bird Song, on Red House Records, she joined forces with piano legend Dick Hyman — whom she met when they were both booked on A Prairie Home Companion — to release an album of jazz standards and originals, 2013's Lock My Heart (Red House). Her newest Red House recording is August Love Song, a collaboration with trombone maverick Roswell Rudd.
Jessica Medoff
Stage and screen actress and soprano Jessica Medoff has garnered praise for her multidimensional talents and emotional depth. She is continually engaged in an impressive array of roles, both comedic and dramatic, with performing arts companies and producers spanning film, television, theater, and opera. On the musical theater stage, she has portrayed Desirée in A Little Night Music, Mayzie in Seussical the Musical, and the Mayor/Ma in Toxic Avenger. On screen she stars as Helen in the short film The Wall in the Garden, a groundbreaking sci-fi mystery, and the role of Angel Childress in the 2016 film The Heart Outright. She originated the roles of Paula Strasberg and Louella Parsons in the world premiere of the play Marilee and Baby Lamb, written by her father, Tony Award winner Mark Medoff (Children of a Lesser God). Jessica and husband, pianist Michael Bunchman, perform together regularly throughout the U.S. But their most prized collaboration is their young son, Henry.
Torbjørn Netland
Trondheim guitarist Torbjørn Netland was educated at the University of Trondheim's Department of Music. Now he works as a freelance musician in a variety of genres, whether it's folk music or jazz or whatever can be found in the borderland between. He has lent his talents to a number of recordings, playing everything from big band to folk, jazz to Americana, pop to rock.
Joe Newberry
Missouri native and North Carolina transplant Joe Newberry grew up in a family full of singers and dancers. He took up the guitar and banjo as a teenager and learned fiddle tunes from great Missouri fiddlers. After moving to North Carolina as a young man, he quickly became an anchor of that state's incredible music scene. Still going strong more than 30 years later, he is well known for his powerful and innovative banjo work, as well as his songwriting, guitar skills, fiddling, and singing. In addition to delighting audiences around the world with his solo shows, Joe plays in a duo with mandolin icon Mike Compton, sits in the banjo chair with old-time music legends Mike Craver, Bill Hicks, and Jim Watson, and also performs with dynamic fiddler and step dancer April Verch. In 2013, Joe shared co-writing honors with Eric Gibson for the IBMA Song of the Year, "They Called It Music."
Aoife O'Donovan
With her ethereal voice and substantive songwriting, Aoife O'Donovan captivates fans and critics alike. She was lead singer of the string band Crooked Still, and was a featured vocalist on The Goat Rodeo Sessions, the Grammy-winning album by Yo-Yo Ma, Stuart Duncan, Edgar Meyer, and Chris Thile. Her own recordings include 2016's In the Magic Hour, follow-up to her critically acclaimed solo debut, Fossils. Her most recent release, Man In A Neon Coat: Live From Cambridge, is a collection of original songs and covers, recorded live at The Sinclair.



Sigrid Moldestad
Award-winning fiddler Sigrid Moldestad hails from the western Norway village of Breim in Nordfjord, a region with strong folk music traditions. She started playing at age 10, learning from some of the great fiddlers in the area. Folk Musician of the Year in 2010, she's a proud caretaker of Norwegian folk music, but doesn't hesitate to add innovation and humor. As one reviewer wrote, "Rooted in her nation's rich music, she balances traditional and contemporary styles and takes inspiration where she finds it — Scandinavian poets, Robert Burns, bluegrass, Celtic, and American folk." Her first solo album was dedicated to stories of female fiddlers from her region more than a century ago, and she is the author of a theater piece based on these stories. A version of the play will be presented at this year's Førde International Folk Music Festival in July. Sigrid's sixth solo album will be released this fall.
Daniel-Ben Pienaar
Born in South Africa and educated at the Royal Academy of Music, London — where he is now the Curzon Lecturer in Performance Studies — Daniel-Ben Pienaar is garnering international recognition for his recordings and concert appearances. "A veritable Mo Farah of the keyboard, pianist Daniel-Ben Pienaar has a technique at once athletic and graceful," said BBC Music Magazine. His discography includes much-praised complete traversals of the keyboard music of Orlando Gibbons, Bach's "48," Mozart's 18 Piano Sonatas, Beethoven's 32 Piano Sonatas, and both the "Goldberg" and "Diabelli" Variations. Recent concert work includes performances at the Singapore International Piano Festival, the Eilat Festival (Israel), a complete Bach "48" at King's Place in London, a Mozart Piano Sonata cycle at the Holywell Room in Oxford, a Chopin and Schubert recital at the Wigmore Hall, and reintroducing South African audiences to Arnold Van Wyk's "Night Music." Collaborations include Mozart and Brahms Violin Sonata cycles at Wilton's Music Hall (London) with Peter Sheppard-Skærved.
Guillaume Pirard
Belgium-born, Brooklyn-based Guillaume Pirard studied violin at the Brussels Royal Conservatory of Music, receiving the First Prize in violin performance at the age of 16. He went on to the Den Haag Royal Conservatory and the Juilliard School. A founding member of The Knights, he has toured extensively in the U.S. and Europe, including performing with Yo-Yo Ma at Ravinia and Caramoor as well as with Dawn Upshaw at the Musikverein in Vienna. He has also performed with the Saint Paul Chamber Orchestra, Camerata Pacifica, A Far Cry, the Sejong Soloists, and the Deutsche Kammerphilharmonie in festivals such as Tanglewood, Aspen, the Beethoven Festival in Bonn, and the Salzburger Festspiele. Guillaume has taught at New York University and San Diego State University, and has given master classes across the country.
Alex Richardson
Originally from Las Cruces, New Mexico, tenor Alex Richardson recently completed his second season at The Metropolitan Opera, appearing as the Shepherd in Wagner's Tristan und Isolde and the 4th Jew in Salome. Other major roles include the title roles in Werther, Peter Grimes, and Romeo et Juliette, Cavaradossi in Tosca, and Rodolfo in La Bohème. Operatic appearances include companies such as Washington National Opera, Boston Lyric Opera, Santa Fe Opera, and the Spoleto USA festival. He has made concert appearances with the Los Angeles Philharmonic, the Chicago Symphony, and the Boston Symphony. He is a two-time regional prize winner at the Metropolitan Opera National Council Auditions, a former Marilyn Horne Foundation artist, and was a fellow at the Tanglewood Music Center under the direction of James Levine.
Chris Siebold
From bluegrass to big band jazz, Chris Siebold knows his way around a guitar — or bass or banjo or mandolin or lap steel or a bunch of other instruments, for that matter. And did we mention his vocal chops? Based in Chicago, this composer-arranger-instrumentalist-vocalist draws from a deep well of influences and styles, and has put his talents to work in ensembles such as Howard Levy's Acoustic Express and Kick the Cat. In 2010, he formed the band Psycles, a large and extremely versatile group whose album Live at Martyrs' was released the following year.


Peter Sheppard Skærved
With more than 60 critically acclaimed recordings, Peter Sheppard Skærved is a Grammy-nominated violinist who has a diverse international career, ranging from solo appearances in over 30 countries to in-depth projects and residencies from Svalbard to Cyprus, from Tokyo to the Twin Cities. He has a particularly strong relationship with Norway, praised there for his pioneering work on Ole Bull. He has researched and tracked Bull across Europe and the U.S., resulting in acclaimed recordings, reconstructions of lost Bull works, and performances at Bull's house on the island of Lysøen, near Bergen, and most recently, on Bull's own Hardanger violin at the Schubert Club in St. Paul, Minnesota. Over the past year, Peter has been collaborating with renowned Norwegian painter Jan Groth, basing his 26 Caprices on Groth's work. Last year, he held a weeklong residency at the 18th-century chapel of Bergen's Lepramuseet, playing the works of Giuseppe Tartini. Peter is the Viotti Lecturer at the Royal Academy of Music, London, where he was elected Fellow in 2013.

Vern Sutton
Vern Sutton has collaborated with major musical organizations as a singer, actor, director and educator. He was a founding member of the Center Opera Company, which became the Minnesota Opera, and composers Dominick Argento, Robert Ward, Conrad Susa, Libby Larsen and others have written for his voice. For 36 years, he taught at the University of Minnesota School of Music, and for four summers he was artistic director of Opera in the Ozarks. At the Guthrie Theater, he has appeared in productions of A Christmas Carol and 1776. Vern was a guest on the very first broadcast of A Prairie Home Companion.


The Swingin' Swedes
The Swingin' Swedes, an eight-piece jazz ensemble drawn from classic Swedish big band Kustbandet, catches the spirit of early jazz in New Orleans and New York's Harlem of the Roaring '20s, when Louis Armstrong, King Oliver, and Duke Ellington were the leading stars. This year marks an important jazz anniversary: It was in 1917 that The Original Dixieland Jazz Band from New Orleans created a sensation in New York and beyond with the first jazz record. Meanwhile, in New Orleans that same year, Storyville was closing down and many of its jazz greats headed up north. On the Prairie Home Cruise, The Swingin' Swedes will to pay homage to these events and to Stockholm's popular ballroom Nalen, where their parents met and danced in the 1930s and '40s. Joining the band will be an old friend and colleague from Norway, internationally celebrated piano virtuoso and ragtime specialist Morten Gunnar Larsen.
Clara Vuust
Clara Vuust is a Danish jazz singer from Copenhagen, a capital of jazz in Northern Europe and once home to great musicians such as Ben Webster and Dexter Gordon, among others. Clara grew up singing in children's choirs and chamber choirs, but much due to the influence of her older brother — a renowned jazz saxophonist — her love for the style took over, and she began her studies at the Rhythmic Music Conservatory in Copenhagen. Currently an artist at Storyville Records — the oldest independent jazz label in Europe — she has released two albums: Here's to Love and A Winter Tale. Since her debut, she has been praised by critics for her crystal clear, alluring voice. Said Jazz Weekly magazine: "Vuust takes standards and gives them a glow of a quietly glowing candle. Her clarity is pristine and her voice and arrangements draw you to the dim light in the center of the dark room."
Jed Wilson
Pianist Jed Wilson first gained attention for his musical abilities as a teenager on the Portland, Oregon, jazz scene. A lifelong student of the art of accompaniment, he may be best known for his collaboration with singer Heather Masse, whom he met while both were studying at the New England Conservatory of Music, and with whom he has toured widely. He has also performed with singer Aoife O'Donovan, cellist/composer Rushad Eggleston, and guitar legend Dean Magraw. Jed lives with his family in the wilds of western Maine.


Special Guests
Brian Dan Christensen
Brian Dan Christensen grew up in Denmark during the Cold War and was raised in a fundamentalist Christian family, so naturally he became a humorist. In his early 20s, he traveled to the U.S. and stayed long enough to get into trouble and visit Graceland. He then went back to Denmark for his free bicycle, free summerhouse, and a master's degree in comparative literature with studies in classical languages thrown in for good measure. Ten years later, he returned to the U.S. and fell in love with young woman from California, and that was enough to say au revoir to the perfect and predictable life of Nordic Happiness. A novelist, poet, and singer-songwriter, Brian has published two volumes of poetry, a number of translations, and two novels. His third novel — about love, loss, friendship, debt, and guilt, narrated by 62-year-old Howard Walker, a former U.S. Marine and jack-of-all-trades from Blue Hill, Tennessee — will be published in Denmark in January. Brian is an open-water swimmer but will take a break from that for the duration of the cruise. He lives in Brooklyn.
Kim Christensen
Kim Christensen is a knitter, a spinner, and — as luck would have it — a teacher. Based in Minnesota, she has taught at the Minnesota Landscape Arboretum, the Minnetonka Center for the Arts, and any number of yarn stores in the Minneapolis-St. Paul area. Kim's classes will provide lots of inspiration for novice knitter and "dyed-in-the-wool" expert alike!




Joy Davina
Joy Davina is thrilled to share her love of dance with the talented and artistic group of APHC cruisers. A Northwestern graduate, she has performed throughout the United States as an actress and dancer, choreographed musicals and pageants, and founded the Social Dance Studio of Minneapolis. She currently teaches in Portland, Oregon, where she and lives with her husband, David. In the spirit of this cruise, she has been learning several Scottish country dances to share with all of you. She and her dance partner, Todd Paulus, hope to help everyone melt away a few desserts and have fun at the same time!


Bjørn Andreas Follestad
During the Prairie Home Cruise, Bjørn Andreas Follestad will lecture on the geological history of Norway and surrounding areas. A graduate of the Geological University of Bergen, he began his career in quaternary geology at the Geological Survey of Norway (NGU) in 1970. He has been associated with that government agency ever since. In 1974, he received a grant from NATO and joined the Laboratory for Application of Remote Sensing (LARS) at Purdue University. This led to his writing several publications and giving talks in Norway and Europe. He became a board member in organizations such as the European Association of Remote Sensing and the Royal Norwegian Council for Scientific and Industrial Research (NTNF). Since 2002, he has actively participated in meetings of the Open Geospatial Consortium, as the BRGM (Bureau de Recherches Géologiques et Minières) expert of OGC specifications. In 2003, he joined the BRGM InfoTerre™ project, a portal that provides scientists and all potential users access to the French geological survey's geoscientific data. Bjørn also runs his own company, Follestad's Consulting.
Melissa Gjellstad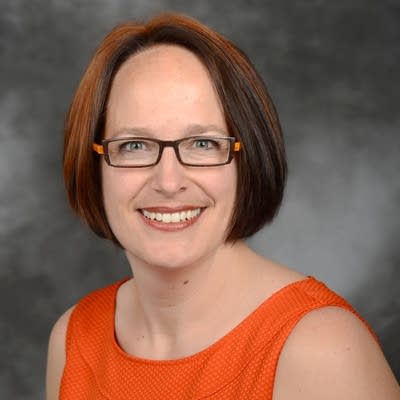 Born and bred on the U.S. prairie, professor Melissa Gjellstad finds inspiration in international education, the humanities, and the weather of the north. She earned a Ph.D. in Scandinavian Languages and Literatures from the University of Washington. Prior to her current position as the Norwegian professor at the University of North Dakota, she taught at Indiana University and researched at the University of Agder in Kristiansand, Norway. Since 2014, she has also taught Norwegian literature at the University of Oslo International Summer School. Melissa's research delves into contemporary Scandinavian literature and gender studies, centering on mothers and fathers in fiction from the millennium shift. She has translated works of nonfiction and poetry. In her free time on the northern plains, she swaps curling and cross-country skiing for camping and hiking as the seasons change.
Patricia Hampl
Patricia Hampl's most recent books, The Florist's Daughter and Blue Arabesque, were both among the New York Times "100 Notable Books of the Year." She is the author of four other prose works and two collections of poetry. Her essays, poems, short fiction, travel pieces, and reviews have appeared in The New Yorker, Paris Review, New York Times, Los Angeles Times, Best American Short Stories, Best American Essays, and others. Her new book, The Art of the Wasted Day, will be published by Viking Penguin in late 2017. She is a recipient of fellowships from the Guggenheim Foundation and the National Endowment for the Arts (in poetry and in prose). She is a MacArthur Fellow, a Regents Professor at the University of Minnesota, and a member of the permanent faculty of the Prague Summer Writing Program.

Todd Paulus
Todd Paulus IV started ballroom dancing in 1999 at Shall We Dance Studio in Tucson, Arizona. There, he earned the title of Top Teacher three years running and achieved gold-level certification for several styles of Ballroom, Latin, Country, and Swing dances. After moving to Minneapolis, he met Joy Davina, owner of Social Dance Studio. The two promptly became dance and business partners. Together, Todd and Joy grew Social Dance Studio to triple its size and taught Swing dancing at the University of Minnesota for seven years. Since then, they've competed on the West Coast Swing circuit, and Todd has earned a ranking of Advanced in the World Swing Dance Council (WSDC). He currently teaches in Minneapolis, Minnesota, and Eau Claire, Wisconsin, through his own dance company, T4 Dance Co.

Bendik Rugaas
Since Bendik Rugaas was born five minutes to midnight on New Year's Eve, his life has been wrapped in books and poetry. Beginning in 1975, he served as director of the Norwegian School of Library and Information Science, then moved to head the University of Oslo Library, and eventually became the first National Librarian of Norway. In between, he was a consultant for UNESCO, worked as visiting professor in the U.S., England, Wales, South Africa, and the Nordic countries, and was president for the Conference of National Libraries worldwide. In 2001, Bendik became Director General at the Council of Europe for education, science, culture, cultural heritage, environment, youth, and sports. He went on to serve as Counselor for Cultural Affairs at the Norwegian Embassy in Washington, D.C. He is currently managing director for a small film/TV production company.
John Saucke
John Saucke has been known as "The Scotch Guy," "The Laphroaig Guy," and a whisky geek. He was also referred to as a "mad piper" during the Islay Festival of Music and Malt, held on the Scottish island of Islay in the Inner Hebrides. John explains, "Looking back, I really was more mad for different, mind-bending single malts. In a glass, a single malt gives you the distillery's character, hints at its locale, and offers amazingly complex aromas and flavors." In the United States, John has poured and explained single malts in San Francisco, Chicago, New York, and St. Paul. He will admit, "The best place to discover/explore a single malt is in its warehouse. But discovering a single malt with fellow enthusiasts on a cruise ship is a close second." You may just see (or hear) John playing the pipes during the cruise as well.
Naturalists
Rich MacDonald
Naturalist Rich MacDonald fancies himself a bird nerd. Wherever you fall on the birding spectrum, from backyard bird feeder to globe-trotting life-lister, Rich will help you see something new. During the past year, his birding travels have taken him to six countries and three continents, including Antarctica (for the third time). He has long been involved in studying the natural world spanning much of the northwestern Atlantic, from New York State's Adirondack Mountains to Newfoundland (with the Dominican Republic thrown in for good measure). Wherever Prairie Home Companion cruises have gone, Rich has been on hand to help passengers discover the birds of the area. Along with his wife, Natalie Springuel, he operates The Natural History Center, a bird and nature tour business and retail store based in Bar Harbor, Maine.
Natalie Springuel
Naturalist Natalie Springuel combines her passion for the marine environment and coastal heritage with a love of teaching and adventure to assist people in discovering the ocean and coast — from whales and dolphins to fish and even fishing boats. She works for the Maine Sea Grant College Program, creating programs on the ecology and culture of coastal regions. She has led thousands of visitors on ocean and coastal adventures, by land and by sea. Part of the Prairie Home Cruise team on all the trips except Norway (when daughter Anouk was only two months old), Natalie never loses her enthusiasm for helping passengers decode the mysteries of the deep.


A Prairie Home Companion Cruise is produced by American Public Media. Ship's registry: The Netherlands.